Nikon Announces Pricing and Availability For D2X Digital SLR Camera And AF-S VR Nikkor 300mm f/2.8G ED-IF Lens
Nikon Inc. has announced pricing and availability for its D2X professional digital SLR camera introduced at Photokina last year (see Jan, 2005 Shutterbug, or visit at
www.shutterbug .com
). The camera will begin shipping on February 25, 2005 with a suggested street price of $4999.95 (MSRP $6299.95). Designed as a truly versatile workhorse camera for many professional disciplines, the 12.4 million-pixel D2X blends high levels of resolution and class-leading speed. The D2X can comfortably shoot full resolution 12.4 million pixel images at 5 frames per second (up to 21 consecutive JPEGS and 15 NEFs), and when the situation demands yet faster frame rates, the D2X has a unique 6.8 megapixel 'High Speed Cropped Image' mode that boosts the shooting rate to 8 frames per second (up to 35 consecutive JPEGs or 26 NEFs) by cropping the number of pixels used on the sensor to create the image.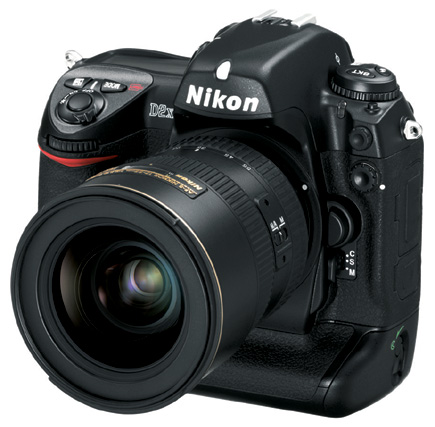 The D2x also supports a range of exclusive options that greatly enhance the camera's capabilities. Nikon's newly introduced WT-2A Wi-Fi transmitter achieves full wireless remote camera control and transmission, while the revolutionary i-TTL Speedlight technology included in the D2X ensures radical new possibilities in wireless creative lighting.

Nikon has also announced pricing and availability for its all-new AF-S VR Nikkor 300mm f/2.8G IF-ED super-telephoto lens that features Nikon's Vibration Reduction (VR) technology. Initial deliveries of the lens will begin in January with an MSRP of $5,999.00. The AF-S VR Nikkor 300mm f/2.8G IF-ED is the first lens to incorporate Nikon's new Nano-Crystal AR Coat, which demonstrates superior anti-reflective properties to virtually eliminate ghost and flare to provide clear and vivid images when shooting under powerful sunlight or indoors under spotlights.

FEATURED VIDEO