Nikon's D50; Surprisingly Affordable 6-Megapixel Camera, But How Does It Compare To The Nikon D70s? Page 2
The bundled PictureProject software is fine as a browser and file organizer or to convert NEF files to JPEGs, but provides no raw file manipulation features. Anyone who appreciates the benefits of raw capture will want to buy the optional ($99) Nikon Capture 4 or an after-market software that also allows for extensive raw file enhancement and batch processing for great speed. A free 30-day trial sample of Nikon Capture is included with the D50.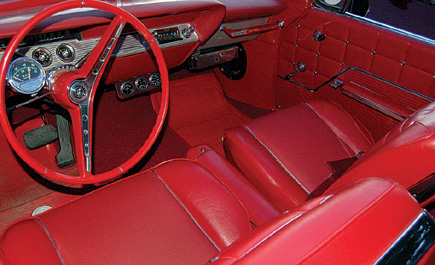 In images made at ISO 1600, digital noise is visible but the pattern is fine and tight and it does not obliterate intricate detail. For the best results at high ISOs, avoid underexposure. (An 18-55mm zoom; Large/Fine JPEG; built-in flash.)
PROS
· Solid build; ease of basic use but numerous features for full control of many parameters
· Great speed and responsiveness, very fast/reliable autofocus, continuous framing for up to 12 shots
· Images exhibit pleasing color rendition, moderately high sharpness, and very good resolution of fine detail; digital noise and JPEG artifacts are very well controlled
· Incredible value for tremendous versatility
CONS
· Relatively few analog controls; electronic menu can be daunting, with many options, some less than intuitive
· Missing some useful D70s features
· LCD monitor makes images seem brighter than they are
· Extra cost software required (as with all Nikon digital SLRs) for raw (NEF) file manipulation features
Nikon's D70s Vs. Nikon's D50
In spite of my rave review of the entry-level model, I preferred the D70s for three reasons. One, its faster (3 vs. 2.5 fps) continuous framing rate was a valuable benefit while shooting fast action. Two, when working in Manual mode, I found the two (vs. one) input dials far more convenient. And finally, I appreciated the depth of field preview control and the grid lines on the viewing screen on the D70s. The latter are useful as an aid to composition and also provide guidance for keeping both horizontal and vertical lines straight.

In my experience, the features mentioned earlier are the most important factors in favor of the D70s for advanced photographers. Naturally, a high percentage of digital SLR buyers may not fall into that category. Many will be fully satisfied with the fast, versatile, and more affordable D50 during years of making great digital photos. If you're still not sure which camera would be right for you, study the comparison chart closely. Consider each item and evaluate its importance--from high to very low--in your own photography to arrive at a decision.
The D70s is very similar to the D50, producing slightly better resolution of fine detail but slightly more digital noise at ISO 1600. (D70s; Large/Fine JPEG; 70-300mm ED zoom; ISO 200; f/6.3.)
35mm Transparency Films At A Glance

Feature

Nikon D70s

Nikon D50

Depth of field preview
Yes
Not available
Top shutter speed
1/8000 sec
1/4000 sec
Autofocus
AF-S, AF-C
Same, but adds AF-A (camera chooses continuous autofocus if subject motion is detected)
Matrix Metering
3D Color Matrix with 1005-pixel RGB sensor for ambient light and flash
3D Color Matrix II with 420-pixel RGB sensor
Spot Metering
Meters 2.3mm diameter (1 percent of frame)
Meters 3.5mm diameter (2.5 percent of frame)
Center-weighted Metering
Weighting of metered area is adjustable
Not adjustable; meters 75 percent (8mm diameter circle) of image area
Autoexposure Bracketing

Two or three frames in 1/3 or 1/2 EV increments
Only three-frame option is available
Wireless Off-Camera Flash
Yes; allows for controlling multiple remote flash units (Commander mode)
Yes, but without multiple flash control
ISO Control
Selectable in 1/3 EV steps
Selectable in 1 EV steps

White Balance Control
Numerous options including Fine Tuning in Manual mode
Fine Tuning option not available
Custom Functions
25
20
Subject-Specific Program Modes
Seven, including Night Landscape
Seven, with Child Program instead of Night Landscape
Burst Mode
3 fps top speed
2.5 fps top speed
On-Demand Grid Lines
Available on screen
Not available
LCD Data Panel
Illuminated
Not illuminated
Other
Many analog controls; rugged body
Fewer analog controls; slightly less rugged
Remote Control Accessories
Optional ML-3 Wireless and Remote Cord MC-DC1
Accepts only ML-3 Wireless
Memory Card
CompactFlash and Microdrive
Secure Digital
Connectivity
USB 2.0 Full Speed
Faster USB 2.0 Hi-Speed
Size/Weight
4.4x5.5x3.1'; 21 oz.
4x5.2x3'; 19 oz
Street Price
$899, body only; $1199 with highly rated 18-70mm f/3.5-4.5G ED IF AF-S DX Zoom
$649, body only; $799 with a small and convenient 18-55mm f/3.5-5.6G ED AF-S DX Zoom
Technical Specifications
Nikon D50
Sensor: 23.7x15.6mm CCD; 6.1 megapixels effective
Lens Mount: Nikon AF; fully compatible with DX, Type G and D AF lenses; extensive compatibility with AF Nikkor lenses (except 3D Color Matrix Metering II); 1.5x focal length magnification factor
White Balance: Auto with 420-pixel sensor, six manual modes, preset white balance and white balance bracketing
ISO Equivalent: ISO 200-1600
Operating Modes: Program with Program shift; seven subject-specific Programs; Aperture and Shutter Priority AE; Manual
Shutter: Mechanical/CCD electronic; 30 seconds to 1/4000 sec range; flash sync up to 1/500 sec
Flash: Built-in i-TTL flash with 420-pixel RGB sensor control, pops up automatically in some modes; i-TTL flash also with SB-800 or 600; flash exposure compensation in 1/3 or 1/2 EV increments; auto aperture flash with SB-800; non-TTL flash with many Speedlights; distance priority manual flash with SB-800; front and rear curtain sync; redeye reduction; slow sync selectable
Storage: Secure Digital card
Connectivity: USB 2.0 Hi-Speed; video output
Power: One rechargeable EN-EL3 li ion battery or optional AC adapter
Dimensions/Weight: 5.2x4x3"; 1.2 lbs
Accessories Included: USB and video cable; strap; battery and charger; eye cup; body, eyepiece, and hot shoe cap; Nikon PictureProject CD-ROM
Street Price: $649, body only
Final Assessment
Both novices and some photo enthusiasts will love the Nikon D50 for its versatility, speed, and reliability. Others will gladly pay extra for the larger D70s in order to get slightly more rugged construction and specific extra features that they consider essential. There's really no wrong decision but the D50 clearly offers maximum value for the money. On the other hand, the D70s is more of a serious shooter's camera that will expand to meet new needs and pay dividends for a willingness to experiment with additional capabilities.

For more information, contact Nikon Inc., 1300 Walt Whitman Rd., Melville, NY 11747; (800) 526-4566, (631) 547-4200; www.nikonusa.com.
A long-time "Shutterbug" contributor, freelance stock photographer Peter K. Burian is the author of "Mastering Digital Photography and Imaging" (Sybex) and a digital photo course instructor with www.betterphoto.com.

LATEST VIDEO

SPONSORED VIDEO
Testing Tamron's SP 150-60mm G2 lens while capturing birds and alligators in Apalachicola, Florida.