Nikon's D50; Surprisingly Affordable 6-Megapixel Camera, But How Does It Compare To The Nikon D70s?
The most affordable 6-megapixel digital SLR at the time of this writing, the Nikon D50 sells for about $250 less than the new/improved D70s. In spite of that substantial difference, the entry-level model incorporates much of the same technology and many of the same capabilities. And as a bonus, it's a bit smaller and lighter, more likely to appeal to those switching from a compact digicam or a lightweight 35mm SLR.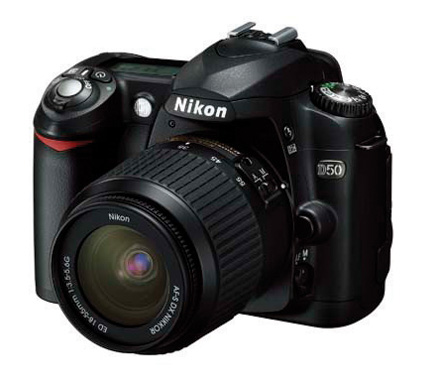 Like the D70s, the D50 benefits from upgrades over the older D70. The best of these includes a larger 2" LCD monitor (vs. 1.8"), newly designed menus, wider built-in flash coverage (for focal lengths as short as 18mm), and improved autofocus performance. The five-area autofocus system continues to feature a cross-type sensor in the center as well as reliable low-light detection. The primary improvement for both cameras was in the continuous autofocus system. Like the D70s, the D50 provides faster, more consistent subject acquisition and improved focus tracking. The D50 is also said to be faster to acquire focus with static subjects in outdoor shooting.

In order to gain a full appreciation for the merits of the Nikon D50, I tested it extensively alongside a D70s. This review focuses on the D50 while the D70s is covered in a brief sidebar.
Operation And Speed
Small and lightweight for a Nikon digital SLR, the D50 resembles its larger sibling in many respects. (The switch from CompactFlash to Secure Digital cards is one reason for the smaller size.) The body is comfortable to hold thanks to the large handgrip and sports fewer analog controls for a "less complicated" appearance. Although not as rugged as the D70s, the camera feels solid, with very good build quality. All buttons and dials are well-marked, logically located, and easy to find. There's no depth of field preview for evaluating the range of acceptable sharpness at various apertures, a problem for serious photographers in macro, nature, landscape, and other image making.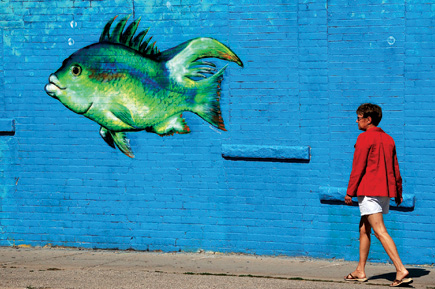 Especially when a polarizing filter is used (as for these shots) the D50 generates images with high saturation in Adobe RGB color mode with particularly bold reds and blues. Even more vibrant hues and tones are possible when using the color mode III option. (A 55-200mm zoom; ISO 200; Large/Fine JPEG; Hoya polarizer.)
All Photos © 2005, Peter K. Burian, All Rights Reserved
Anyone who has previous experience with a full-featured SLR camera can start shooting after a five-minute review of the basics in the instruction manual. But do plan to study the instructions, too, because the electronic menu includes dozens of choices for controlling camera operation and the appearance of your images. The Help pages for custom functions are quite useful, plus the manual provides detailed explanations of the other available features.
This is an incredibly fast camera, a definite advantage over compact digicams with built-in lenses. Powering up is almost instantaneous. In most situations, the camera responds virtually instantly to a touch of the shutter button, great for capturing a fleeting gesture or an athlete at the peak of action. Even in dark locations, autofocus performance is better than average (1/4 sec) with nearby subjects within the 10-foot range of the focus-assist lamp.
Thanks to a Dynamic Buffer (temporary data storage bank) plus a fast LSI processor, the camera can take at least 10 full-resolution JPEG Fine shots in a single burst at 2.5 fps. (For up to 12 shots, use a high-speed Secure Digital card such as the SanDisk Ultra II or Extreme III.) In raw capture, only four shots can be taken in a single burst because of the much larger file size.
The D50 is just as fast as the D70s in start up and shutter response but a bit faster in autofocus in moderately bright to very bright conditions. These factors make the camera ideal for capturing just the right instant without the frustration that's common with some digicams with built-in lenses. (ISO 400; f/5 at 1/640 sec; 55-200mm zoom; image cropped.)
As Nikon promised, I found the continuous tracking focus system to be incredibly fast and reliable, especially when using an AF-S lens, with an ultrasonic Silent Wave focus motor. Even with a conventional Nikkor AF 70-300mm f/4-5.6 ED telephoto zoom, the autofocus system had no difficulty keeping up with trucks barreling along a highway or the action during equestrian and auto racing events. While serious sports photographers need a higher framing rate, the D50 should be fast enough to satisfy most photo enthusiasts.

Image Characteristics
The D50 offers two primary options for image capture: three levels of JPEG plus raw for recording data in a proprietary NEF file format. I generally used the full-resolution JPEG Fine mode and never experienced frustration waiting for the buffer to clear even while it was recording a long series of images. Occasionally, I switched to Raw capture mode for the ultimate in image quality, for 12-bit data, and for the image correction benefits available in the raw converter software.

Although Large/Fine JPEGs are extensively compressed (in a 5:1 ratio), quality remained excellent, without visible artifacts at 100 percent magnification. My images exhibit accurate and pleasing colors with vivid reds and blues, and a slightly warm white balance. Switching from my preferred Adobe RGB color mode to the sRGB IIIa option ("optimized for nature and landscapes") delivered more punchy greens, often useful in outdoor photography. The new Matrix Metering system tended to favor highlight detail, underexposing some scenes by a half stop, easily solved with exposure compensation or in image-editing software. The D70s employs a more sophisticated Matrix system, but it's more effective only in extremely difficult lighting conditions, with or without flash.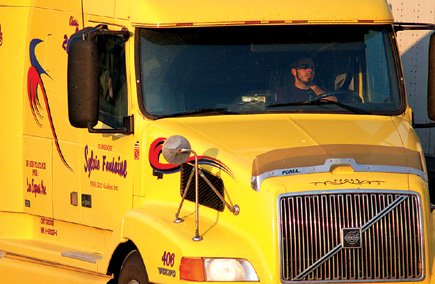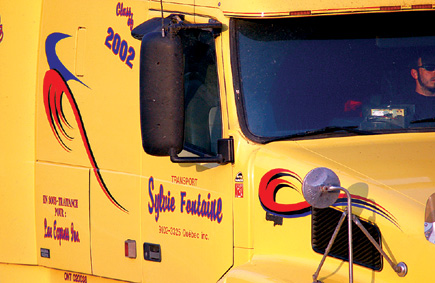 The Nikon D50 employs the same continuous tracking focus autofocus system as the D70s, making it just as effective in action photography. Granted, its 2.5 fps Burst mode is slower than the 3 fps available with the D70s, but most photo enthusiasts will be satisfied with the D50. (Four frames from a series of 10, all equally sharp; 70-300mm ED zoom at 300mm; ISO 400; f/5.6 at 1/1600 sec.)
For serious testing, I used a high-grade Nikkor ED zoom instead of the more affordable 18-55mm f/3.5-5.6G ED kit lens. The latter is fine for most purposes but edge sharpness is not very high. My best images are crisp and crystal clear with well-defined detail. Contrast and sharpness are quite high at default levels for a crisp, snappy effect. By comparison, images taken with the D70s are very slightly superior in terms of resolution of intricate detail such as the lettering on distant boats in a harbor.

Digital noise is surprisingly well controlled at ISO 800 with barely visible specks. At ISO 1600, the "grain" pattern is quite tight and fine, and not very colorful; that's great for anyone who loves available light photography. In this respect the D50 is very slightly superior to the D70s, making it one of the best in the under-$1000 price range.

Although my best JPEGs are suitable for exhibition-quality 11x17" prints, images made in raw capture are even better, exhibiting no obvious artifacts even at 300 percent magnification. After tweaking the NEF files and converting them to TIFFs with Nikon Capture 4 software, I increased the file size with "Bicubic Smoother" interpolation in Photoshop CS, applied the Smart Sharpen filter, and made some 13x19" outputs (at 240 ppi). My friends rated the oversized prints as "very good" or "beautiful" and they certainly look great at the usual viewing distance of 6 ft.



LATEST VIDEO