Manfrotto Releases More New Photo and Video Backpacks, Bags, and Camera Holsters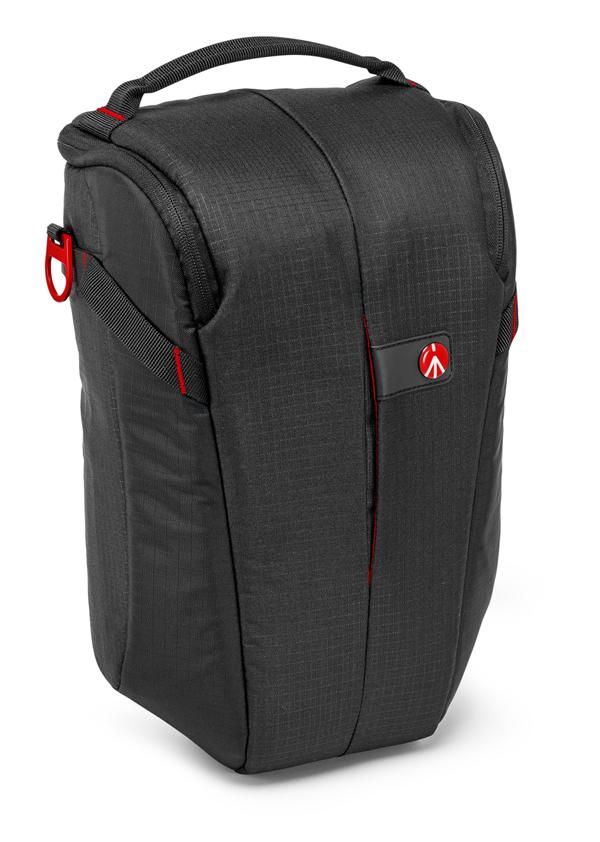 Manfrotto's been on a roll lately with new camera bag releases. Following yesterday's launch of the Pro Light photo backpack line, the company has announced a slew of new photo and video backpacks, bags, and camera holsters.
First up are Manfrotto's Minibee and Pro V backpacks. The compact Minibee-120 PL backpack is a slick airline carry-on bag for photographers. In spite of its small size, it can hold a large amount of gear and essential personal items.
The Minibee-120 PL can accommodate a digital SLR camera with a lens (up to 70-200mm) attached, 6-8 additional lenses, a flash and other assorted accessories. The padded compartment located on the back of the bag can hold a 13" laptop or tablet. The retail price is $255.
The versatile Pro V-610 PL Video backpack was designed to fit a wide range of medium camcorder set-ups or a DSLR and video rig. Featuring a streamlined exterior with full front access to the main compartment, four padded pouches, the Manfrotto Camera Protection System (CPS) and EVA foam harness straps, rain and UV protection and a trolley connection. The internal dimensions are 12.20x9.06x23.62" and it weighs just 8.26 pounds. The retail price is $385.
Manfrotto's Access Holsters are designed to protect your gear and allow for quick and easy access while on the go or in the studio. Available in four sizes, the holsters are configured to provide more internal space than a standard model allowing you to carry more gear without any added bulk. The Access H-16 PL model can accommodate a Pro D-SLR with a standard zoom lens attached, 2 additional lenses or a flash and accessories. The retail value is $80. The Access H-18 PL model can fit a Pro D-SLR with a 70-200mm zoom lens attached, 2 additional lenses, a flash and other accessories. The retail value is $110.
The durable Video Rolling Organizers hold a variety of video or photo lighting kits and feature shock absorbing rubberized bumpers and built-in wheels. Offering hard case protection with storage modularity and pockets. The LW-88W PL Rolling Organizer is a medium size case that measures 33.07x15.75x10.63" for a retail value of $440. The LW-97W PL model is larger in size and measures 39.37x17.32x11.81" and is $495. The LW-99 PL is the extra large model, measuring 44.88x17.72x11.81 for $550.
More info on Manfrotto's website: www.manfrotto.us