Our 5 Favorite Photo Gadgets & Gizmos: Stylish, Compact & Affordable Gear Bags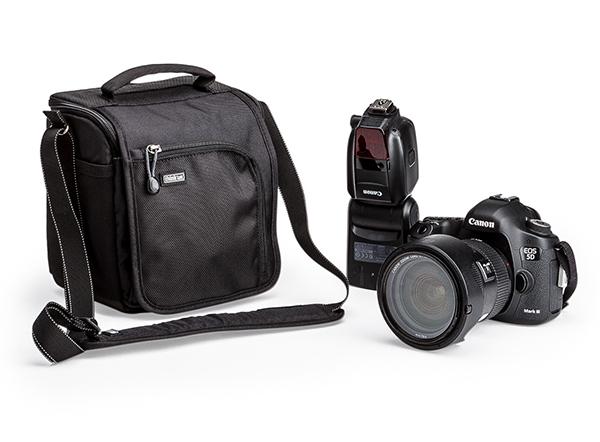 ThinkTank's Suburban Disguise 5 Bag: This stylish bag is compact and can safely hold a small DSLR kit or a mirrorless system. The zippered lid folds away from the body to allow for fast access to your gear and the interior of the bag has removable closed cell foam dividers. The Suburban Disguise 5 bag features durable premium metal clips, hardware, and YKK zippers and multiple pockets to organize all of your accessories. It measures 8x8.5x6.4 inches and weighs just 1.1 pounds. The exterior has a durable water-repellant (DWR) coating, a Polyurethane coating and features YKK RC Fuse (abrasion-resistant) zippers. Other materials include1680D ballistic polyester, 600D brushed polyester and 420D high-density nylon. A polyurethane coated nylon 210T seam-sealed rain cover is also included. The suggested retail price is $49.75.
More info on the Suburban Disguise 5 bag here.
Tamrac Hoodoo 18 Camera Daypack: This bag was created with your adventures in mind, the Hoodoo pack take you (and your gear) anywhere you want to go. Hoodoo packs are durable and made with water resistant waxed canvas and PU coated ripstop material with a comfortable harnesses and rugged YKK zippers. There are two sizes/styles available and your choice of three fashionable colors for men and women: ocean, kiwi and pumpkin. The Hoodoo 18 is ideal for compact DSLRs or mirrorless systems—plus a lens or two. Just tuck your camera and the extra lens into a Goblin Pouch and pop them into the Hoodoo 18's upper padded compartment, your personal items can be easily and safely stored in the main compartment along with an (up to) 13-inch laptop in the laptop sleeve. The suggested retail price is $89.95.
More info on the Hoodoo 18 pack here.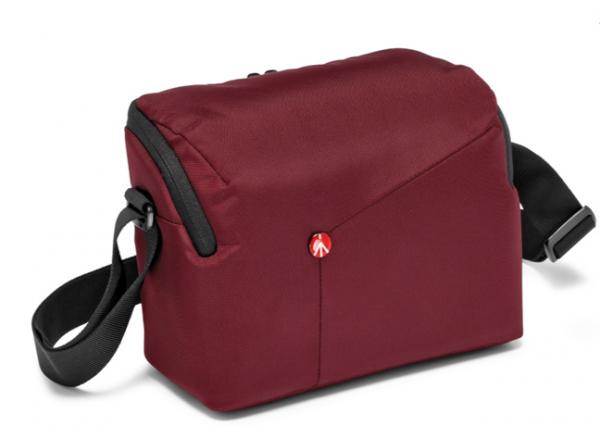 Manfrotto's Bordeaux Shoulder Bag: This stylish shoulder bag is the ideal solution for protecting your DSLR camera with an attached kit lens (as well as an additional lens) along with the various other gear items you'll need for your shoot. It features the Manfrotto Protection System to ensure the extreme protection of all your expensive photographic gear. The Bordeaux shoulder bag also features an easy access back zipped pocket for your important accessories and it can be carried comfortably with the adjustable shoulder strap and /or the ergonomic back handle. The suggested retail price is $34.99.
More info on the Bordeaux Shoulder Bag here.
Timbuk2 Classic Messenger Bag: The Classic Messenger bag was designed with consumer feedback in mind and features a new look, updated fit, and better organization. The new shoulder strap features a curved, comfortable airmesh strap pad, finer webbing and a double-loop CAM buckle that adjusts quickly to eliminate the problem of dangling straps. With a low profile grab strap and SR buckles that are partially concealed behind the messenger flap for a secure closure. Inside the bag is a waterproof TPU liner with corner wings that keep water out, and an internal water bottle pocket. The internal pockets allow you to organize and balances the weight of your gear. The coordinating strap pad is included and the bag has a removable cross strap for cross-body stabilization. It is available in extra small, small, medium and large and in your choice of sixteen fashion colors. The suggested retail price is $79.
More info on the Timbuk2 Classic Messenger bag here.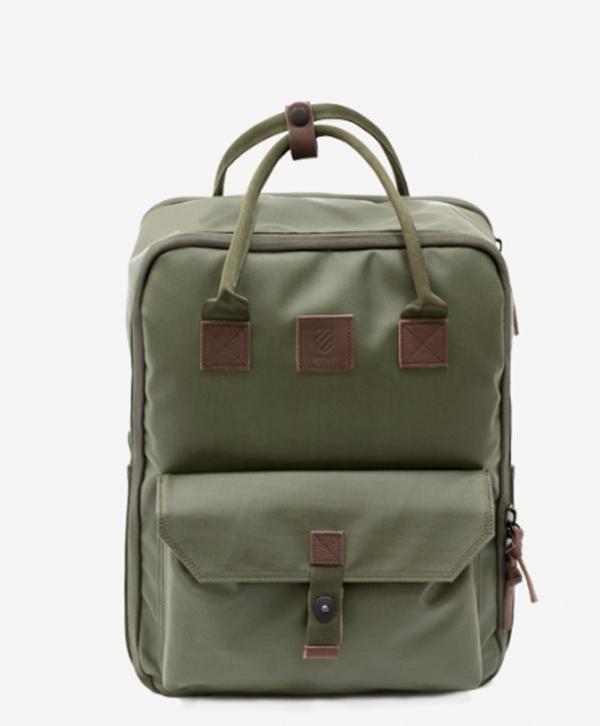 Langly Simple Bag: This rugged and stylish gear bag is crafted using high quality, durable military-grade canvas and hardware to help keep your expensive photo gear safe and close at hand when you need it. Featuring a padded, sweat wicking back and shoulder straps the roomy minimalist design offers users maximum versatility. The Simple is large enough to safely hold a 15-inch laptop, a tripod (or a blanket), and a wide variety of other gear or personal items. For more technical shoots, add the Simple Insert to add more compartments for up to eight lenses and your camera body. The bag measures 18x14.5x8-inches and has a retail value of $125.
More info on the Simple Bag here.