Lumiquest SOFTBOX LTp
The LumiQuest SoftBox LTp is the newest and largest SoftBox from LumiQuest.
The SoftBox LTp is stored in the pocket of your laptop bag/backpack; it takes up no valuable camera space yet conveniently gives you a softbox that is roughly 40 times the size of the flash head itself. The SoftBox LTp produces the softest shadows of any LumiQuest SoftBox.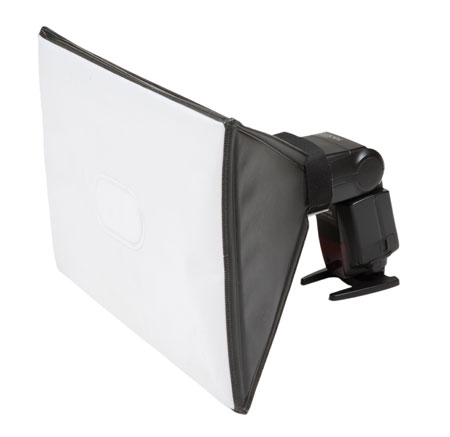 The SoftBox LTp is 10" x 14", and weighs approximately 10 oz. It is designed exclusively for off-camera flash use.
The SoftBox LTp will be available in mid-October at authorized LumiQuest dealers and will have a suggested retail price of $55.

LATEST VIDEO

SPONSORED VIDEO