Low Light Photography: Big Challenge = Exciting Photo Ops
It doesn't matter what you call it—available light, unavailable light, available darkness or low light photography—often the most rewarding photographs are produced when working under the most challenging lighting conditions. Photographs made under these lighting conditions are different from those made on a sunny day and often have a more eye-catching look. They also open the night and low light to making photos, times you might not have thought about as presenting fun photo ops in the past.
To make successful low light images you'll want to start with a combination of fast lenses and ISO settings often combined with a slow shutter speed. While you can always shoot at ISO 200 for available light photography when using a tripod, you'll probably want to bump up your camera's ISO settings when the light is low and you're shooting handheld. How much you raise the ISO will be determined by how much digital noise—that's exacerbated by long exposure times and high ISO settings—you can tolerate.
When working under low light I prefer to use image-stabilized lenses or a camera body that has IS built-in. My ability to handhold at 1/15th sec and get a steady shot is not quite as good as it was a few years ago. This means I'm likely to use an image-stabilized lens/body and have this technology help me capture a sharp image. Indeed, most systems allow me to gain a 3-step advantage in shutter speed in steadiness, and that really helps in low light scenes.
The average photographer can typically handhold a camera at a shutter speed equal to the reciprocal of the focal length of the lens, meaning that if your lens has a focal length of 200mm the slowest shutter speed you can expect to get a steady handheld shot is 1/250 sec. And keep in mind the multiplication factor of your camera's sensor, like an APS-C sensor found in many D-SLRs. That means that if you have a 130mm lens on say a Nikon D-SLR you have to figure the steadiness factor based on the effective focal length, or around 200mm, thus that 1/250 sec minimum speed again. However, if you have an image-stabilized setup (VR in Nikon speak) you could get away with 1/30 sec with the IS on.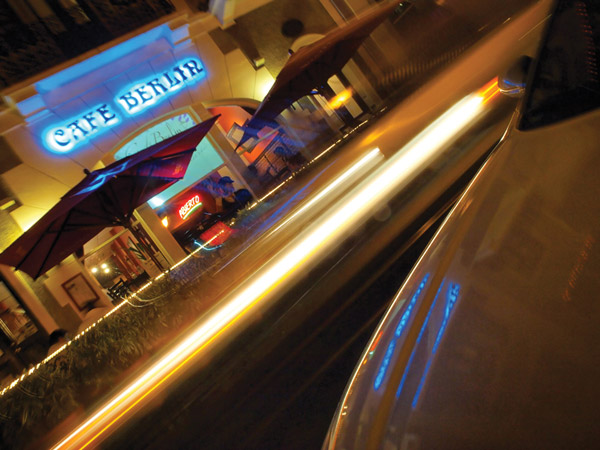 LATEST VIDEO