Lensbaby Unveils Twist 60 Portrait Lens that Produces Swirling Bokeh Effects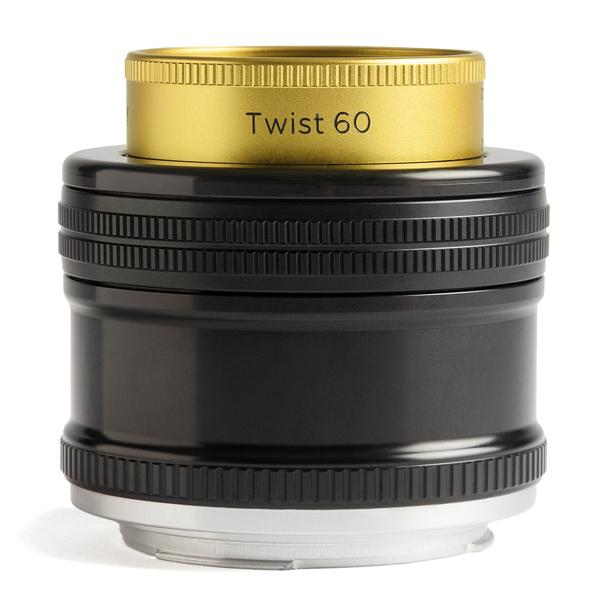 Lensbaby, known for a variety of creative effects lenses, has dropped the curtain on the new Twist 60, a 60mm portrait lens with a fast f/2.5 maximum aperture, all-metal construction and some unique swirling bokeh effects. The lens harkens back to a design created by Joseph Petzval in 1840.
Lensbaby CEO Craig Strong says, "This lens reveals striking separation between subjects and their background, a quality that modern lens designs lack." It does so by creating a sharp center with swirling off-center bokeh and enhanced vignetting. The more you open up the lens, the greater the effects.
The sample photos below (provided by Lensbaby) give you an idea of what can be accomplished with this unique lens. For obvious reasons, the Twist 60 works its magic best on full-frame bodies, with some (but not all) of the effects cut off on APS-C cameras.
It will be available in Canon, Nikon, and Sony E/FE mounts.
Featuring a 12-blade f/2.5–22 aperture, the lens is constructed with four elements in three groups and uses 46mm thread-on filters. It has a striking black anodized body with a gold anodized aperture ring. The minimum focusing distance is 18 inches.
Expected to ship on May 5, 2016, the Twist 60 will be available as a standalone lens as well as an optical drop-in for Lensbaby tilting lenses like the Composer Pro. It is now available for pre-order for $279.95 in the standalone lens option.
We'll have a hands-on review of the Lensbaby Twist 60 once we receive a sample.

FEATURED VIDEO