This Landscape Pro Reveals His "Most Important Photography Tip" (VIDEO)
Whether you're new to landscape photography or consider yourself an experienced shooter, there's always something to learn. And there's no better way to do that than through the eyes of a top pro. And that's what you'll find below, as British nature photographer Nigel Danson reveals what he considers his "most important tip" when visiting a new location.
If you're a Shutterbug regular you no doubt recognize Danson's name, because he's one of our regular instructors. In this episode he explains the first thing you should do upon arriving at a destination, whether you're traveling to a new place or a more familiar site near home.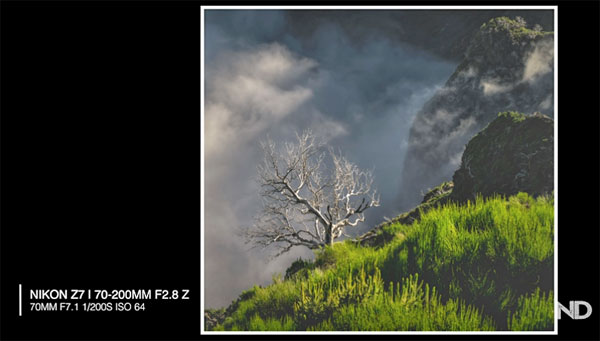 Danson is a strong proponent of preparation, and that involves thoroughly scouting a location before pulling out your gear. Landscape scenes tend to be complex, and in this behind-the-scenes tutorial you'll see how to maximize opportunities by narrowing down a location to just a handful of prime compositions. Once you've simplified the task before you, is far easier to capture incredible images.
Using one of his favorite images from the past year to illustrate his thoughtful process, Danson provides a link below the video where you can find more stunning images from the same spot. And there's another link with a list of his favorite gear for landscape and nature photography
As you'll see, Danson made his "money shots" during a return visit to the mountains on a beautiful day with an amazing blue sky filled with fluffy clouds. In addition to his "essential" tip for evaluating the scene, Danson provides a number of important composition techniques. And he includes key gear and exposure information with the captions on his images.
It's all about simplifying the scene with a "minimalist" style of framing, and then understanding how to deal with wide variations in tonal range when you confront bright highlights and deeps shadows under continually changing light. After watching the video you can find more great landscape tips on Danson's YouTube channel and in a recent story we posted with another pro's unique approach to composition.

LATEST VIDEO