Kodak Scanza Film Scanner Review: An Easy-to-Use Image Digitizer at an Affordable Price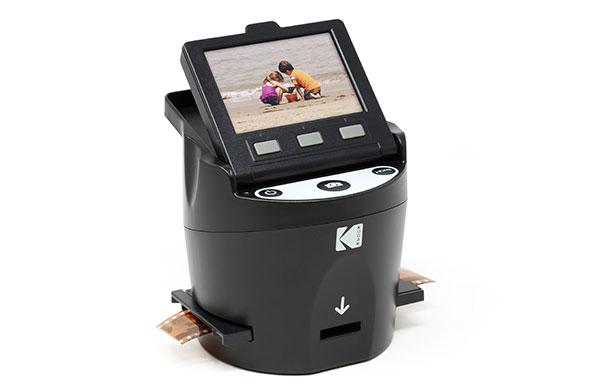 The Kodak Scanza is a basic film/slide scanner that is well made, very easy to use, and capable of producing entry-level scans of your photos. It comes complete with a generous array of accessories and can save digitized images on an SD card or output them to a PC (or Mac) for storage or a TV for viewing.
Featuring a tilt-up 3.5-inch LCD display and a 14MP sensor, the Scanza produces JPEG images that are 4320x2880 pixels (which mathematically computes to 12.4MP) and offers optional interpolation to 5728x3824 pixels, or about 22MP. File size at standard resolution averages around 1800 Kb. The compression ratio is uncertain, but likely in the 20:1 range considering known data. It should be noted that I could not detect any discernible difference regardless of which resolution setting was selected.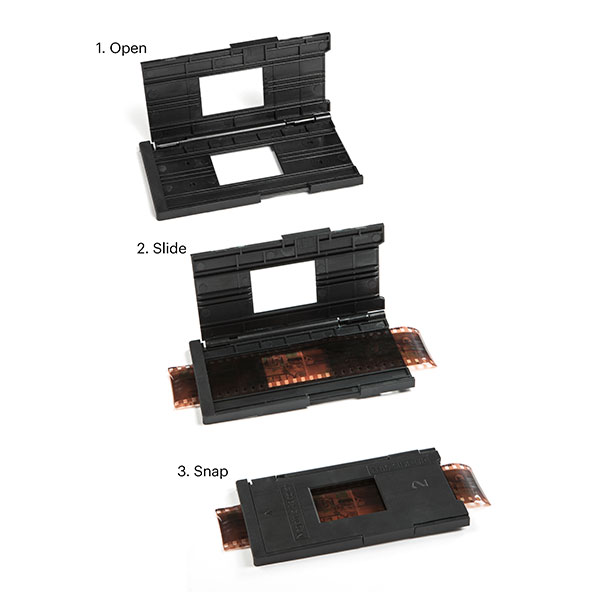 What's in the Box
The Kodak Scanza includes an assortment of interface cables and negative adapters. In addition to the USB cable and wall plug, you'll find an HDMI cable and a video-out cable that terminates in an RCA Pin Plug.
There are three conveniently numbered film adapters and three slide inserts to accommodate 35mm, 126, 110, 8mm movie films as well as mounted slides. These are not negative carriers per se because they do not lock the film in place, nor do they hold the film particularly flat. In fact, the included manual suggests sliding film or slides through the adapter, which relegates flatness to a matter of luck.
Also included is a cleaning brush that some users may mistakenly use to clean film. Don't! The purpose of the brush is to clean the scanner itself as per Page 7 of the manual.
Not included but required, one SD memory card.
Build Quality
The surprisingly compact (five-inches tall) Kodak Scanza is well made and constructed almost entirely of injection-molded plastic. Cables and adapters are all good quality. It's unknown how long the internal light source will last and there does not appear to be any possibility for the user to replace it.
Operation
The typical user can be scanning negatives within minutes. The membrane keypad provides on/off, home, and capture switches while three soft keys on the LCD panel trigger all other commands. Using these keys it's possible to adjust image brightness and red, green, and blue color levels. The adjustment increments are huge so the smart money is on using the default settings and doing the fine-tuning in your regular image editor.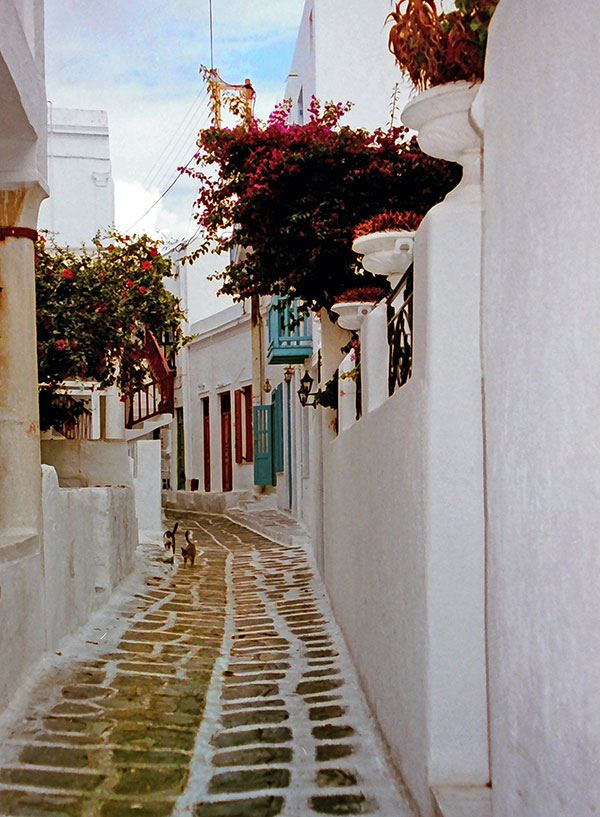 Performance/Output
Performance is consistent with its price point, which is $169. Dynamic range of output images is quite limited and some fine detail is rendered in a painterly fashion (which was not altogether unpleasant). Starting with clean, sharp negatives ended with relatively sharp final images.
Following package directions, I was unable to avoid the appearance of a white band along the left side of the image. However, after some experimentation I discovered that inserting the negatives from the left side instead of the recommended right-hand side solved the problem.
If your need is for very high-resolution scans for publication or large prints, the Kodak Scanza might not be the best choice. However, considering its simplicity and convenience, the output is great for resurrecting some of those precious family memories that reside on cellulose—and doing it fast.
Conclusion
The Kodak Scanza ($170) is a well-made, easy-to-use film digitizer that can be an enjoyable and useful tool for many photography hobbyists. Alternatives to consider are the combination flatbed document/film scanners such as the Canon CanoScan 9000F Mark II (under $200) as well as similarly priced stand-alone film scanners from Braun, Pacific Image, Plustek, Wolverine, and others.

FEATURED VIDEO