Instant Art, With Options: Alien Skin Snap Art 3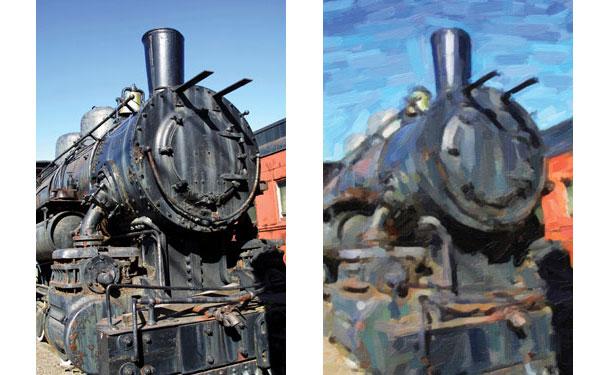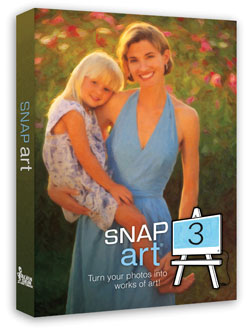 Software programs for imaging can be simple or complex. The complex ones offer a steep learning curve and allow you to refine images to your heart's content. Simple programs, although complex under the hood, allow you to make quick choices to create a wide variety of looks. And while they can be used for "instant" art, they also allow for nuances that multiply your options a thousand fold, using sliders that modify each look from the menu. One such "simple" program is Alien Skin's Snap Art 3 (www.alienskin.com, $199 or $99 for an upgrade from previous versions). This is a plug-in and a standalone program, which means it works within the architecture of Adobe's Photoshop, Lightroom and Elements as well as other image processing programs so you can create Layers from the work that can be further refined (leading to many more options) or within Snap Art 3 alone.
Photoshop and Lightroom open the same Snap Art 3 workspace as the standalone version [1]. While getting quick effects through numerous presets that include Oil, Pastel, Cartoon, Line Drawing (pencil), Impasto, Watercolor and more is fun and easy, the options available are what allow you to personalize each image. There are numerous sliders and tabs for color controls, detail masking effects, brush stroke and width, and more. Add to this the fact that the final image is created as a Layer in Photoshop and Lightroom that you can later modify through opacity and all the other controls available in the host programs, and there's a good bet that the same image worked using the same effects by different photographers would not look alike. And Alien Skin assures us that this is a non-destructive editing workflow, so you can experiment to your heart's content.
Here are some sample images made quickly and easily with the program.
This photo of an old engine in the rail yard at the Cumbres & Toltec Railroad, New Mexico (www.cumbrestoltec.com), [2] was opened in Photoshop and then an Oil Paint>Thick Brush filter was applied [3] in Snap Art 3. Because it was a Layer I could easily adjust the lightness and even the opacity in Photoshop, which I did for the final version [4].
The freight yard and silos in Montana [5]was prime for a graphic interpretation, which I applied by using the Color Pencil filter [6]. The Pen and Ink filter, with various width variations, was applied to this silhouette of a lighthouse [7] to give me an instant graphic icon [8]. And I tried a few variations of this photo of a trailer in Joshua Tree National Park, California using Pastel [9] and a Cartoon variation [10].
Alien Skin Snap Art 3 is compatible with current Mac and Windows systems. See their website for more details and to download a limited time free trial.

FEATURED VIDEO