Images of Autumn: "Autumn Star" by Bill Syrcle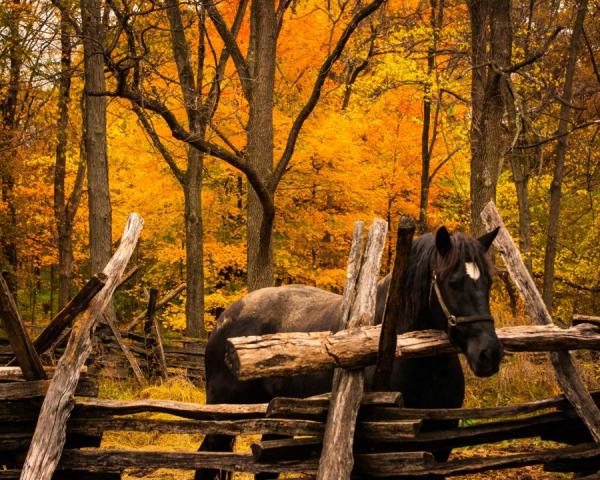 This Image of Autumn by Bill Syrcle features a beautiful horse framed by the rich golden tones of the fall foliage.
"This was shot at Lincoln's New Salem Park, near Petersburg, Illinois, on October 24th, 2015. The white on the horse's forehead is called a 'star,'" writes Syrcle.
"This image was captured with a Pentax K-7, zoom lens set at 55mm, f/5.6, 1/60 sec with 800 ISO. I shot in Raw format; touched up contrast, sharpness, and color in Lightroom; and converted to JPG."
See a larger version of the photo in the Images of Autumn gallery here.
To have your photo featured in Images of Autumn, post an image in the Images of Autumn Gallery and include your real name and some background on the image (how and where it was shot; the story behind the image; gear and settings used etc.) in the description field to qualify.

FEATURED VIDEO