How to Shoot Epic FIREWORKS Photos on July 4 (VIDEO)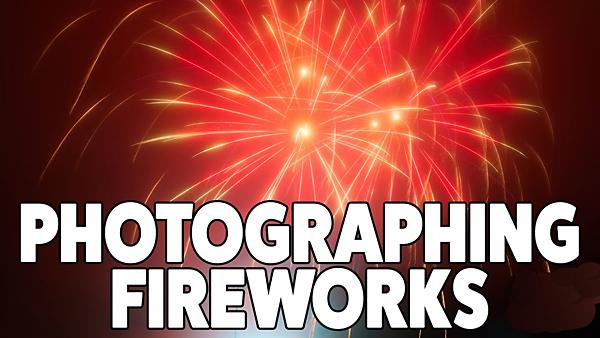 Independence day is right around the corner, and with it comes a great opportunity to capture spectacular images of fireworks—whether you're shooting in a stadium, astride a lake or river, or in the comfort of your own backyard.
In the quick video below from Adorama TV you'll learn everything you need to know for memorializing this important day in our country's history. You don't need any special gear; just a few tips from one of our favorite instructors.
Fireworks photography isn't particularly difficult, but since it's something many of us only do once year, we thought a quick refresher was warranted. In barely eight minutes NY-based pro David Bergman pro walks you through his method—from picking a good location, stabilizing your camera, key camera settings, and a few important techniques.

As Bergman says, photographing fireworks is a creative endeavor with a bunch of variables to consider, but "There are absolutely ways to increase you odds of making great photos." It's important to understand these techniques now, so you're not fumbling around in the dark with the epic moment arrives.


Careful research and preplanning is essential, so you can choose the best vantage point in your area. He suggests picking a spot with a strong foreground element in the frame, to provide context and a sense of scale. And because you'll be shooting at slow shutter speeds, a sturdy tripod is a must.
Bergman recommends shooting in Manual focus and Manual exposure modes, and he explains why. He also reveals a number of other important camera settings that will help you get the job done.
So pay close attention, take a few notes, and you'll be prepared to celebrate Independence Day with some awesome images.
You can find a variety of tips and tricks on the Adorama TV YouTube channel, and see more of Bergman's work on his Instagram page. And check out the tutorial we posted from another pro recently, explaining how to banish ugly halos from landscape photos.