How to Remove People and Objects from a Photo in Photoshop in Just a Few Clicks (VIDEO)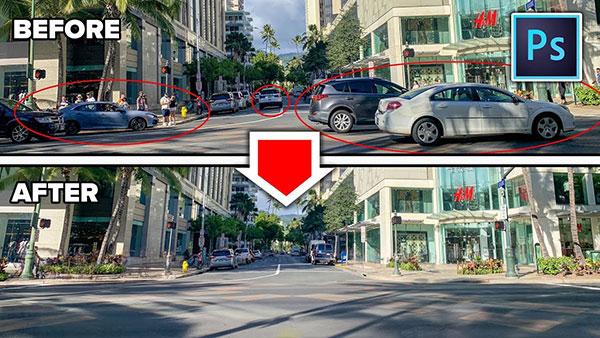 Continuing our series on some basic object removal techniques in Photoshop, Colin Smith of photoshopCAFE weighs in again in the below video titled "How to Remove People from a Photo in Photoshop in a Few Clicks."
"Magically make tourists, cars and other distractions vanish from a photo in a few clicks in Photoshop," Smith says. "Here are two ways to remove tourists in Photoshop in seconds."
Follow along in the below video as Smith shows you how to remove a whole crowd of people and their vehicles from a photo using Adobe's ever popular image editing software. Smith shot the tutorial while on a trip to Hawaii, which is overrun with visitors this time of year.
"Since I've been here I see there are a lot of tourists around and everything is a really busy time here on the islands. So, what I'm going to do is show you how to get rid of all those people, all those cars, everything," Smith says. "First of all, I'm just going to tear through this, show you how you can do it in just a couple of clicks. Then we're going to unpack it, show you what's going on, so you can apply this yourself to any photograph. Get ready for two methods where you don't even have to touch the clone stamp tool."
Check Smith's video out below and then go visit his YouTube channel for more software tutorials.
Here are three other tutorials showing you how to remove people and objects from a scene using Photoshop:
Here's How to Remove a Person from an Image Using Photoshop (VIDEO)
3 Easy Ways to Remove Anything from a Photo Using Photoshop (VIDEO)

FEATURED VIDEO