How NOT to Process a Landscape Photo in Lightroom (VIDEO)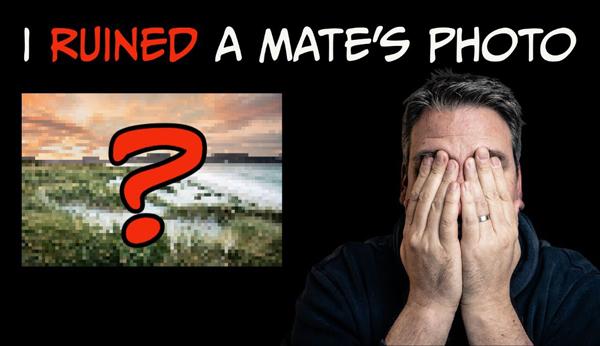 British landscape pro Chris Sale recently broke a promise he made to himself by agreeing to edit another photographer's Raw image. And even though Sale knows his way around Lightroom, let's just say the project didn't go according to plan.
This whole mess started when Sale's friend Julian challenged him to an experiment, to see what would happen if Sale edited one of his favorite images. The idea was to see if Sale's edit of the Raw file would be similar to Julian's original or something vastly different.
Fortunately the two blokes are still on speaking terms after the mishap, which provides some interesting insight into how a photographer's vision for an image determines the manner in which it's processed. And because turnabout is fair play, Sale agreed to let his pal Julian edit one of his images in return. You can a clip of that effort using a link below this video.
One reason Sale has refused to get involved in this type of thing in the past is his conviction that, "A Raw file is rarely an accurate representation of the photographer's original vision." While watching the experiment unfold, it becomes very clear that the type of scenes and conditions one prefers can play a big part in how a photographer goes about the editing process.
Sale says he doesn't like sharing his images with others until they've been edited to his satisfaction, which is just one reason why this whole thing is rather amusing. And while Sale's intent with the video is do demonstrate how not to process an image in Lightroom, you'll actually pick up a few helpful tips along the way.
You can find more interesting videos on Sale's YouTube channel. And don't miss an earlier tutorial we posted, with five unusual editing tricks for turning so-so images into great ones.

LATEST VIDEO