5 Fresh Editing Tips That Make Good Photos GREAT (VIDEO)
Image processing tasks can often be like shooting photographs, in that you may occasionally fall into a creative rut and need a few fresh ideas. That's what the tutorial below is all about, and in just 12 minutes it will pull you out of the doldrums and get your creative juices flowing once again.
As image-editing guru Alex Armitage explains, it's all about trying new ideas. And once you do, you'll find yourself inspired to pull up some old images and give them a fresh look. To that end, Armitage demonstrates five outside-the-box Lightroom editing tips that you'll want to add to your bag of tricks.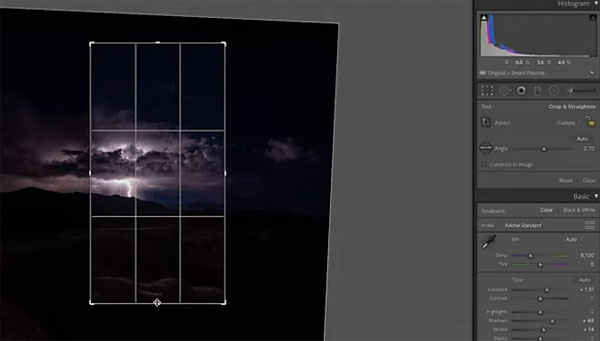 The techniques in the video range from very basic to a bit more advanced, but Armitage provides everything you need to know to get the job done. He begins with a trick that's so simple; you're likely to wonder, "Why didn't I think of that myself." Here he demonstrates how to use Lightroom's Crop tool to manipulate the Histogram to your advantage. The idea is to make adjustments solely based upon the key portion of an image.
Armitage also offers a cool Range Mask trick, employing graduated filters in a way they aren't typically used. Unlike the tip above, that takes a selective approach, this technique can be used to affect the entire image. The beauty of this approach is that it offers very precise control over whatever you want to target in the image—like the colors or luminance values in the shot.
There's plenty more to see in the tutorial about using conventional Lightroom tools in unconventional ways, like a unique approach to the Radial filter, adjusting white balance in black-and-white images, and much more. So take a look, try something different, and you just might end up with a big jolt of creativity.
Be sure to visit Armitage's YouTube channel for more creative ideas. And take a close look at the editing tutorial we posted yesterday, with a better alternative to the "useless" Levels tool.

FEATURED VIDEO