How To Choose The Right Digital SLR; It's Less Complicated Than You Thought Page 2
One-Click Wonder
PictoColor's Windows-only (sorry, Macheads) CorrectPhoto 2.0 (www.correctphoto.com) automatically fixes white balance, corrects exposure, and improves the vibrancy of any digital image with a single click. CorrectPhoto has an integrated Windows Explorer so users have direct access to all the operating system's digital media features, allowing you to transfer, perfect, organize, manage, view, share, and print digital photos. In addition to automatic color correction, CorrectPhoto provides separate controls for manually adjusting brightness and contrast, independently adjusting shadows and highlights, adjusting saturation, and converting to black and white. It also includes a tool set for rotation, cropping to specific print sizes like 3x5s or 4x6s, image re-sizing, redeye reduction, and sharpening. CorrectPhoto is available for Microsoft Windows XP and Vista operating systems and costs $29.95 as a software download. A free trial version is available.
Terabyte Not Terrapin
Regular readers of this column know of my ongoing quest for a desktop RAID (Redundant Array of Independent Disks) storage solution that's supported by a company that stays in business long enough to use their first batch of letterhead. Sabio Digital's (www.sabioproducts.com) CM4 network attached storage device is bundled with FalconStor Software's DiskSafe Express software for storage, backup, and data recovery protection, and just might be the answer.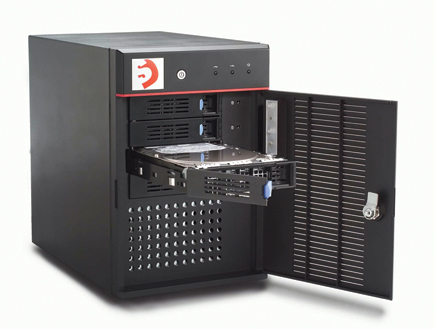 The Sabio CM4 and FalconStor's software lets you store data from multiple computers for centralized image file storage. FalconStor's DiskSafe Express software allows for Bare Metal Recovery (BMR), a process that avoids an extensive rebuild after a catastrophic failure. In the event of disk failure, users can boot their computers from a disk image stored on the CM4 for a complete recovery of their data in less than 5 minutes. The Sabio CM4 is compatible with Linux, Mac, and Windows operating systems and is ideal for small studios. The Sabio CM4 is available with four high-performance SATA (Serial Advanced Technology Attachment) hard drives for a total of 2.0TB, 1.6TB, or 1.0TB, and costs $1499.99, $1299.99, and $849.99, respectively.
Got Vista?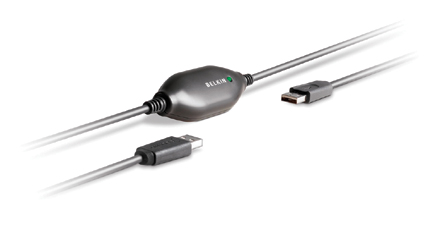 The $39.99 Belkin Easy Transfer Cable for Windows Vista lets you transfer your MP3s and photos as well as files and e-mails from your Windows XP-based computer to your computer running Windows Vista. The Easy Transfer Cable moves files between two computers at speeds of up to 480Mbps. It automatically transfers your photos, music, files, e-mail, user accounts, Windows settings, and eliminates the need to set up a network or burn dozens of CDs to copy data. The cable connects to your computer's USB ports and a Windows Easy Transfer Wizard lets you choose what items to copy. The 8-foot cable includes Laplink's PCsync software for automatic, scheduled synchronizations.

LATEST VIDEO

SPONSORED VIDEO
Testing Tamron's SP 150-60mm G2 lens while capturing birds and alligators in Apalachicola, Florida.