Holiday Stocking Stuffers; What Santa Should Bring You! Page 2
Big And Fast SD Card
By big I mean large capacity because this SanDisk memory card will fit in a baby's stocking. Unlike the X-times speeds used with CompactFlash cards, an SD card's Class is based on its minimum data-transfer rate, which can have an impact on video recording. Because the Olympus E-P1 I'm testing is capable of HD video recording, I decided to use a 16GB SanDisk (www.sandisk.com) Extreme III SDHC card whose performance exceeds the requirements of even the highest-quality AVC-HD video-recording device. Since video capture gobbles memory card space, too, SanDisk launched a 32GB version of this card.

Still shooters will appreciate that at 30MB/sec, Extreme III SDHC cards let you capture 39 images in Continuous Shooting mode at 4.5 frames per second (fps) with a file size of 6MB per image. Extreme includes temperature and the cards will function from -13 to 185?F. When used in SanDisk's ImageMate Multi-Card reader photos and videos can be transferred to a computer at up to 30MB/sec, reducing the time it takes to download large files. SanDisk's Extreme III SDHC 30MB/sec Edition cards have a Class 6 performance rating, making them backwardly compatible with any camera, card reader, or device that supports SDHC. SanDisk's Extreme III SDHC 30MB/sec Edition cards currently cost $70.99 for 4GB, $119.99 for 8GB, and $195.99 for 16GB.
Everybody Needs A Gecko
Delkin's (www.delkin.com) Fat Gecko Mini Camera Mount uses the strength of a locking suction cup and a universal mounting screw to securely attach a standard camera or camcorder to any vehicle or object. The Fat Gecko Mini is ideal in situations where size and weight are critical, especially in extreme sports applications (you know who you are) where a compact camera is preferred. You can attach it to any smooth surface, including surfboards, motorcycles, wakeboards, ATVs, helmets, and car windows. The Fat Gecko Mini has an adjustable joint and a 3" extension bar and is easy to set up over a windshield, around an instrument panel, over a binding, or anywhere that a standard tripod or camera mount won't normally work.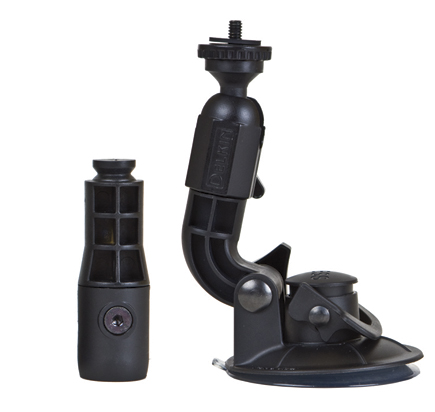 Lighting Under The Christmas Tree
Westcott (www.fjwestcott.com) is a company known for its affordable and useful lighting products and their new Shallow Soft Box makes a nice stuffer for someone with a really big stocking. The Shallow Soft Box features a 30 percent reduction in depth, giving light less area to travel before reaching the subject, and is ideal for tight working conditions. The silver interior of the Shallow Soft Box is ideal for producing specular highlights and works with up to 750w light sources, including fluorescents, shoe-mount speedlites, or studio flash units. Each Shallow Soft Box includes an outer diffusion panel that affords an extra punch of light. The Shallow Soft Box is available in 36x48" ($240) and 54x72" ($380) sizes and has build quality that's typical of all Westcott products but uses a lighter-weight material for ease for travel.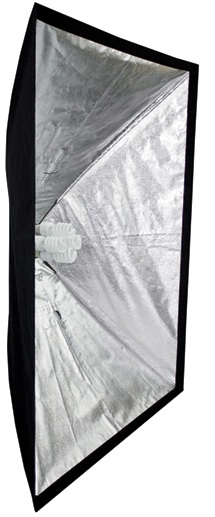 Backpack Comeback
At the beginning of this year, the Joe Farace Reporter backpack was enlarged to hold larger laptop computers, especially those chunky 17" HP models. It turned out that lots of people missed the original that only held a 15" laptop, so it's coming back. Tentatively called the Classic, the new model features all of the subtle improvements we were able to include in the Reporter II, including tougher zipper pulls and hardware that attaches the shoulder straps to the pack. The biggest improvement is an interior that not only looks better but also is more functional, allowing you to place the movable partitions wherever you want, not just in specific areas. Like the Reporter II and Mary Farace Daypack, it is exclusively available from Adorama and you should check their website (www.adorama.com) for the Classic's availability and pricing.

LATEST VIDEO

SPONSORED VIDEO