Great Holiday Deals for Photographers: 7 Fantastic Photo Gifts That Cost Less Than $50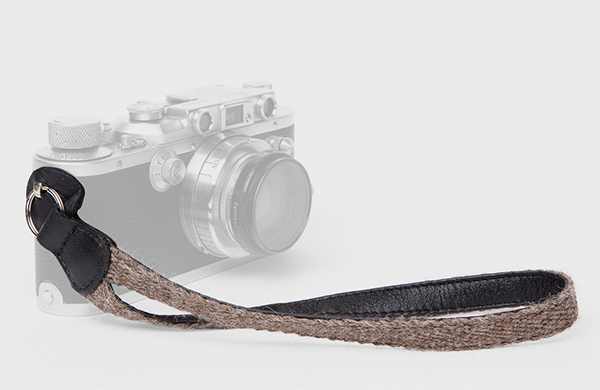 Last week we explored seven great photo gifts under $100. If you missed that installment, you can find it here. This week we take it down a notch in price, but truth be told, this collection of goodies is just as cool—if not cooler—than the last one.
1. Cecilia Wrist Strap
If you want to share a luxurious gift but don't want to break the bank, here's the ticket—er, strap. Cecilia offers a broad selection of exquisitely made leather camera straps. Many feature woven alpaca fiber and all are sturdily made. I have been using one for more than a year to support a camera I can't afford to drop, and I can swear to their strength and durability. The Cecilia Wrist Strap collection is particularly awesome. One is illustrated at the top of this story. There are 22 models and each costs $46. There is no doubt in my mind that these straps last a lifetime—they are that well made, some right here in New York by talented artisans. If you're interested in their neck straps too, check out my review from last January (2015).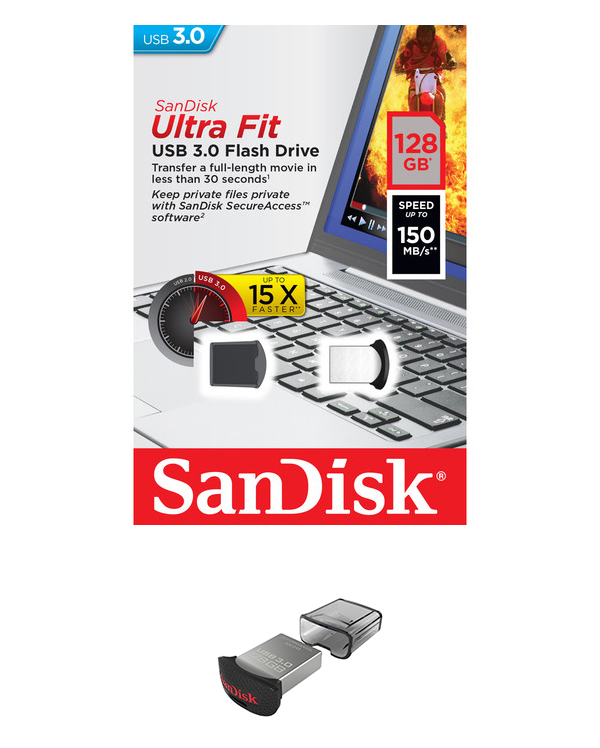 2. SanDisk 128GB CZ43 Ultra Fit USB 3.0
Where do I start? Oh, I know—open a new tab in your browser, go to your favorite electronics retailer, order a SanDisk 128GB Ultra Fit. You will not regret it. Need some convincing? The SanDisk Ultra Fit is an extra-small128GB flash drive that plugs into a USB port on your computer and behaves like a new hard drive, effectively giving you an additional 128GB of storage for images, videos, you name it. It sticks out less than one centimeter (in fact it is so compact that it hardly sticks out at all). Uses USB 3.0, so it's very fast (150MB/sec) and it's both Mac and PC compatible. Need more convincing? You get all of this for $29. And you get a subscription to RescuePRO Deluxe software, the good stuff that allows you to recover images after an inadvertent Delete or Format maneuver. It also includes SanDisk SecureAccess software, technology that enables you to lock folders with a personal password and 128-bit encryption.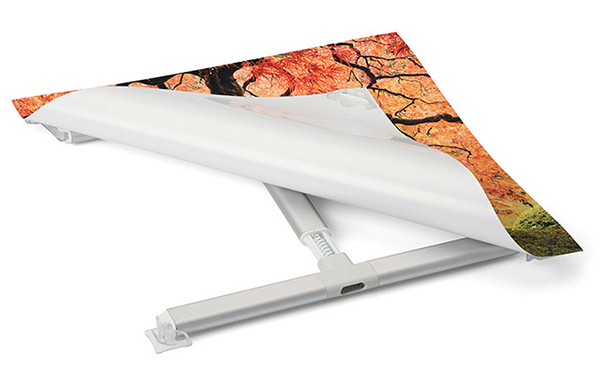 3. Xpozer Prints from Bay Photo
Xpozer is a fascinating new way to create exhibition-quality photo prints from Bay Photo Lab. I reviewed Xpozer on these pages back in July. Xpozer isn't an ordinary photo print, it's a phenomenon. From the clean, sharp colors to the three-cornered shipping carton to the ingeniously engineered frame (pictured above) it's a brilliantly conceived and cleverly designed system that's affordable, fun and looks great on any wall. This holiday season, give your loved ones a stunning 16x20 inch Xpozer print of your favorite image. Cost is only $49 and unless you're a rotten photographer, your gift will be a huge hit.
4. SD Cards, BIG SD Cards
Not sure what happened; I usually keep fairly close tabs on the prices of popular photo accessories like memory cards. But the other day I needed an extra 32GB SD card for my new Olympus PEN F and when I searched my usual haunts I could not believe that the price had dropped to about $11 for my favorite brand in that size. That's only 35 cents per GB and that's just crazy cheap. Mollified, I ordered a 64GB SDXC for only $20. These are Class 10 cards from big name manufacturers. Other bargains for SD cards I found: 8GB at $6, 16GB at $8, 128GB for $40 and a whopping big-momma 256GB SDXC for only $110. If you are buying a memory card as a gift, it might be nice to buy a fast USB 3.0 card reader, too. And if you're not clear about the differences between SD, SDHC and SDXC, click here to read my primer.
5. Cokin Creative Filter System
The typical hardcore photographer like you or me owns multiple lenses, and life being what it is, odds are that each takes a different size filter. That was a serious roadblock back in the day—who can afford five Polarizers to match his five lenses? Then along came a jaunty Frenchman name Jean Coquin and filters changed forever. The Cokin Creative Filter System consists of a filter holder that attaches to the lens thread via a metal ring. The holder accommodates square and round filters that can be rotated, adjusted and used in combination. They are available in virtually every color and type imaginable, and a few types that are unimaginable. Prices range from about $5 up well over $100. Do a friend a favor and introduce them to the Cokin Creative Filter System by giving them a starter kit for the holidays. Cost is right on $50.
6. Shooting Gloves
"Fingerless gloves are great for photography," I told my precocious teenage daughter.
"Dad," she admonished, "Fingerless gloves are called mittens."
Whatever you want to call them, I think they're great for photographers who want to adjust camera controls in the winter without losing a finger to frostbite. Unfortunately, I lost mine—I lost my gloves, NOT my fingers—so I began an earnest search for replacements. I found many. Old Navy has them for $6 but they kinda look like six-dollar gloves. At Eddie Bauer they're $25—more than I want to spend. Something similar is available at Kohl's and Urban Outfitters, too. I even considered buying rag work gloves at Home Depot and borrowing a pair of scissors.
To make long story short, I found a pair at the same place I purchased the originals—Campmor. It was a shallow victory, however; they cost $3 more this year. Ah, inflation. Or maybe exposure in Shutterbug drove up demand? For more info, check my complete review.

7. The Google NIK Collection (NIK Software)
I've been playing pretty fair so far today, and every gift I've described has a price tag of $50 or less. Sorry, but I have to slip in this ringer. The Google NIK Collection of Photoshop plug-ins can't really be given as a gift because it must be downloaded to the user's computer. And it doesn't have a price at all—it's absolutely free. But I feel compelled to detail it here because it's apparent to me that there are still folks out there who have not yet taken advantage of this deal. The Google Collection consists of Analog Efex Pro, Color Efex Pro, Silver Efex Pro, Viveza, HDR Efex Pro, Sharpener Pro and Dfine. Check it out; there's definitely enough stuff here to keep you busy all winter.
—Jon Sienkiewicz