The Bag Man Looks at Ultra Luxurious Cecilia Camera Straps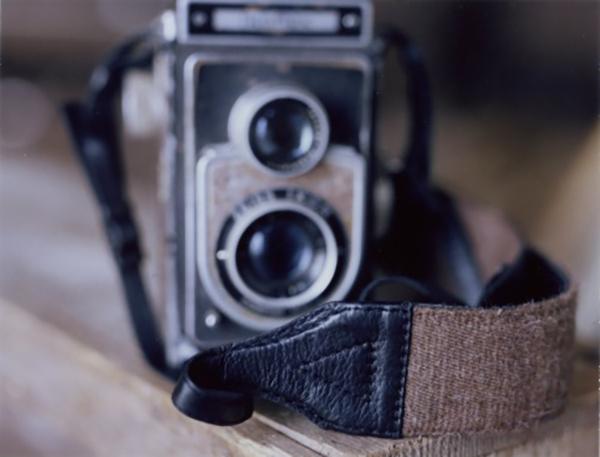 Camera straps have evolved over the last 50 years from pencil-thin leather strips secured by gaudy stud-like rivets to inch-wide fiber belts that brazenly scream out the name of the camera brand they're attached to. Oh, I'm not objecting to the flexible billboards that camera makers laughingly call straps and deliver with digital SLRs, but I personally prefer something a bit more civilized—and less ostentatious—especially when it's going to be hanging around my neck.
That's why I was happy to discover Cecilia camera straps at Photo Plus Expo last October.
Cecilia offers a broad selection of exquisitely made leather camera straps and a spectacular assortment of binocular straps. Many feature woven alpaca fiber and all are sturdily made. I have been using one since November to support a camera I can't afford to drop, and I can swear to their strength and durability.
"We have 46 unique straps," says Michael Fleisch, Managing Director of Cecilia. "All of the straps are made with brown or black leather. Some have only leather and others have hand-woven alpaca wool. We offer five different solid colors of woven alpaca and four Peruvian design patterns."
Cecilia recently extended their strap offerings to the binocular community. You can see the binocular addition to the website here and the three camera strap collections here. And while you're on their website, spend some time looking at some of the outstanding photography that's showcased there.
You can buy the straps online directly from Cecilia or from B&H.
The strap at the top of this story is a Walnut Baby Alpaca Wool / Black Leather Camera Strap attached to a collectible Zeiss Ikoflex. Kristian O. Gundersen shot all of the images you see here. That particular photo was shot with a 1947 4x5 Graflex Crown Graphic.
Cecilia plans to introduce a new line of leather straps at WPPI Expo. They're fixed length and about 1cm in width with a variety of stitching colors. WPPI Expo 2015 happens February 26 through March 5 at the MGM Grand in Las Vegas.
—Jon Sienkiewicz

FEATURED VIDEO