Holiday Buyers: 7 Photo Gifts That Cost Less Than $100 And Are Guaranteed to Please
It's better to give than to receive—but receivin' ain't so bad, either, especially if your gift list includes one or two of my favorites, which I've described for you here. Or if you're looking for the perfect item for the photo person in your life, here are my choices for 7 great photo gifts for under $100.
1. Joby Grip Tight POV Kit
Too bad I can't download an app that renders the camera on my daughter's iPhone inert. Then maybe she'd start using a real camera. But since I'm fighting a losing battle, I'll at least try to help her get the best photos an iPhone 6 can produce. Introducing the Joby Grip Tight POV Kit, which is shown in the image at the top of this story. It attaches to nearly any size smartphone and locks securely in place. It provides a grip (not an extension) as well as a tabletop stand and—and this is the cool part—and it includes a remote control trigger that's certified Bluetooth for Android and iOS devices, and works up to 90 feet. It also features a GoPro-style pin joint to facilitate mounting onto any GoPro accessory. The Joby Grip Tight POV Kit costs about $50 and it's easily the best cell phone accessory I've seen this year.
2. UPstrap
If you've ever wished for a camera strap that stays up on your shoulder, look no further than UPstrap. Available in various formats and widths, UPstraps are known for made-in-the-USA quality and extraordinarily durable components. Of recent interest is the UPstrap Sling. It's designed to carry heavier cameras (up to 12 lbs.) comfortably, and like all UPstrap products, it's beautifully made. The wide, contoured shoulder pad has soft suede on the inner side and luxurious black leather on the outer side. For strength, a piece of high quality web runs end-to-end through the pad. I plan to do a full column on UPstraps in the near future, so keep an eye open. UPstraps are sold only direct online, and that's a shame because I think if you ever handled one you'd want one.
3. Urban Armor Gear Tablet/Phone Case
A few months back I pondered which iPad Pro to buy, and I requested readers' help. However, I didn't need any assistance picking out a durable, versatile case for my 12.9 inch tablet. The Metropolis Series from Urban Armor Gear was the automatic choice. It features a non-slip exterior surface (UAG calls it FrogSkin) and a felt lined cover. The unique stand is removable and it features a built-in holder for my Apple Pencil. What got me most excited, however, is its rugged durability. The Metropolis Series from Urban Armor Gear iPad cases meet US military drop-test standards (MIL STD 810G-516.6) when used with Smart Cover or Smart Keyboard. Available in black, blue or red, MSRP is $79.
4. Adobe Photoshop Elements 15
Beginners, especially young ones, benefit from Photoshop Elements because the software does its magic in three modes: Quick, Guided and Expert. Start in the Guided mode until you learn the process, then switch to Expert when feeling your oats. The boxed version costs less than $100 (sometimes much less if you're a careful shopper) and can also be purchased via download and/or with its movie editing cousin, Adobe Premier Elements. The amazing thing is that for many photographers, Elements offers all the horsepower they'll ever need. I often see people accomplish things in Elements that they would have never attempted in Creative Cloud.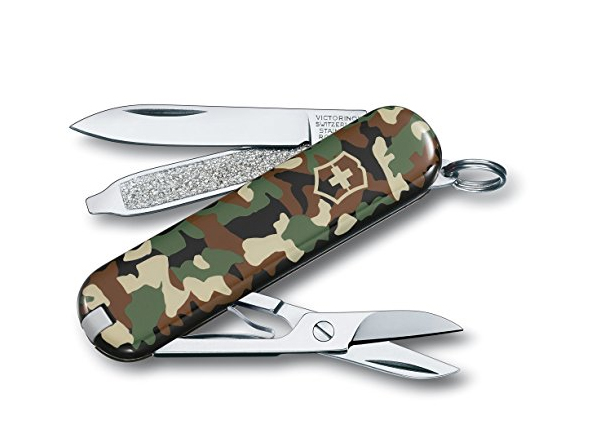 5. Classic SD Swiss Knife
My Swiss Knife has a 1.5-inch blade, surprisingly good nail file, scissors, broken tweezers and a virgin toothpick. Beyond any doubt it is the most useful tool I have ever owned. In the interest of full disclosure, it's not a Victorinox; it was made by Wenger. Both companies manufactured official Swiss Army tools. Company V acquired company W in 2005 but my knife predates the merger. The blades are dull gray—I'm guessing they're carbon steel—not shiny and slick like stainless. But baby, is it sharp. It'll slice open a #10 envelope faster than you can say Smokey Mountain Knife Works, which is where I bought mine. Current retail is around $15 and they come in a couple dozen colors with more introduced each year.
6. Domke F-5XB Gadget Bag
There's no such thing as a perfect camera bag, we all know that. But there's one bag that's sure to be appreciated by any photographer anywhere. This is not the iconic Domke F2, it's the baby brother. It comfortably stows my Fujifilm X-Pro2 with lens plus another lens. It's nicely padded and there's a full-width pouch in front that's perfect for lens caps and business cards. My Domke F-5XB was a gift from Fujifilm and is trimmed with handsome brown leather and sports a leather luggage tag. The style is RuggedWear and it comes with a can of gooey-looking stuff that I've yet to explore. The exterior could be described as oily canvas, except of course, it's not oily. The Domke F-5XB is available in green, black or khaki for about $80. I also own a green canvas one that's vegetarian (no leather or lanolin) and as far as I know, vegan.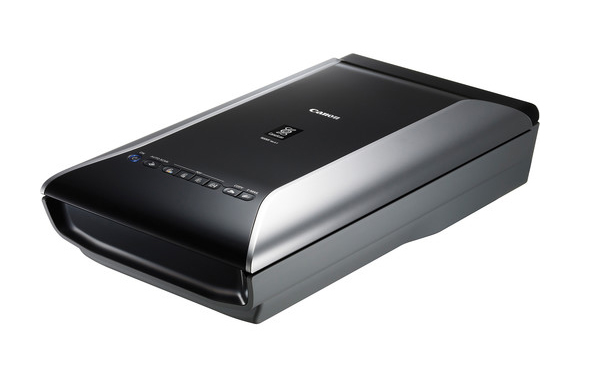 7. Canon Flatbed Scanner
If you or the photographer in your life doesn't own a flatbed scanner, someone is missing a ton of fun. Aside from the obvious—scanning photographs—parents appreciate the ability to scan, rather than save, youngsters' artwork. For paper scanning, the CanoScan LiDE220 Color Image Scanner is a peach. It costs about $75 and provides 4800x4800 dpi scans, send-to-cloud and scan-to-PDF features. Plus it's fast and is powered via the USB cable—no additional power supply needed. If you want to scan film and slides in addition to paper, check out the CanoScan 9000F Mk II. It's more expensive (about $169) but it's sharper, faster and delivers higher resolution, and it allows you to finally digitize that shoebox full of slides you have in the top of the closet.
—Jon Sienkiewicz