Here Are 7 Images Chase Jarvis Shot with the New iPhone X: First Look at Apple's Newest Camera Phone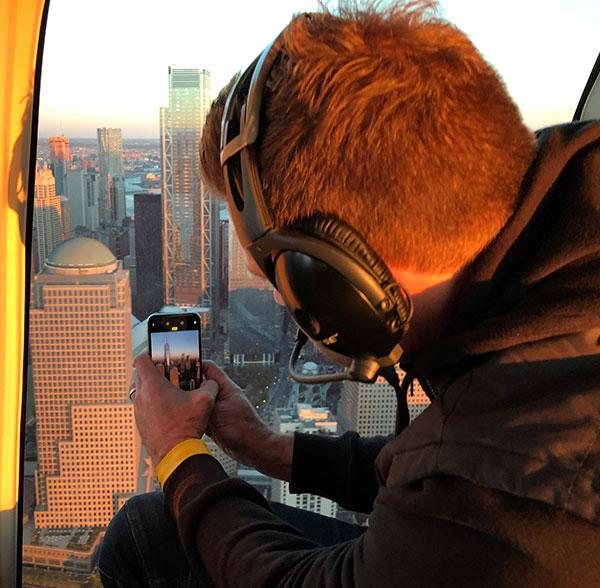 Chase Jarvis seems like the ideal candidate to be one of the first photographers to shoot with Apple's new iPhone X. He literally wrote the book on camera phone photography with his 2009 tome "The Best Camera Is the One That's With You," which helped mobile imaging be taken seriously as both an art form and a social (media) movement. He also released an iPhone app back in 2009 called Best Camera, of which Instagram seems to be a direct descendent, and went on to found CreativeLive, an online photography education platform.
So when Jarvis told me a few days ago he would have access to an iPhone X before it officially goes on sale this Friday, and was wondering if we'd like to run some of the images, I said "Of course!" I've interviewed Jarvis many times over the years and once featured one of his iPhone images on the cover of another publication I worked for, which was the first time a photo shot with a phone made the cover of a major magazine.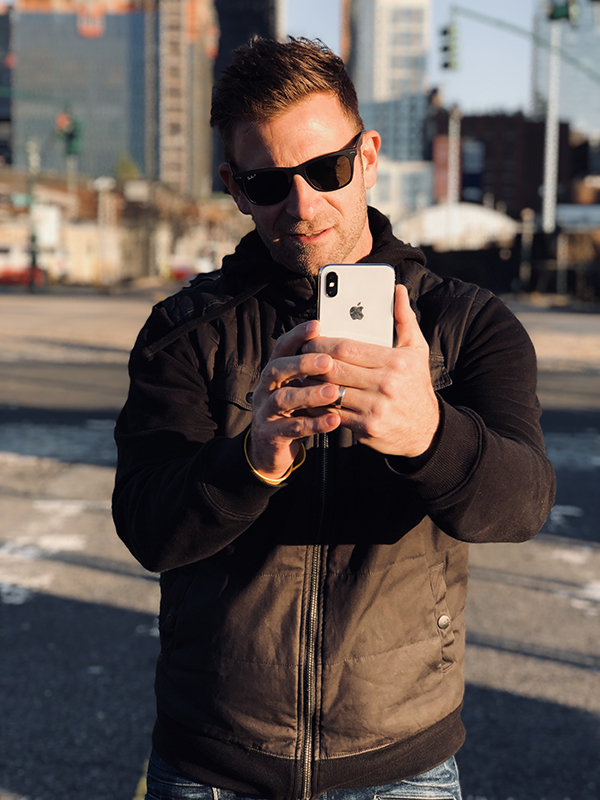 In the case of the iPhone X, Jarvis planned to shoot with it during an afternoon and evening in New York City before flying back to the west coast. While we've embedded seven of his high-resolution iPhone X shots below – click on the web-sized image to open up the high res version – Jarvis is quick to emphasize that these are only casual test shots.
"I only had a couple hours before dark, so these images are more just fun grabs and shouldn't be for pixel peepers," he told me. "There's a variety of processing to them. Some have zero processing, others are one-touch native filters. We were just playing around."
Most of the images were shot while Jarvis was making a video of his time in NYC with the iPhone X, and includes images of famed snowboarder Travis Rice, and popular YouTubers Sarah Dietschy and John Hill.
You can see Jarvis' iPhone X video embedded at the bottom of the post. To find out more about his time with the new Apple iPhone, check out our interview with Jarvis below.
You can read more from him on the iPhone X in this blog post on CreativeLive. If you're interested in the iPhone X, which is Apple's top-of-the-line phone packed with its latest innovations, visit Apple's website.
Shutterbug: What was the overall experience like shooting photos with the new Apple iPhone X? Was it a lot different from previous iPhones or similar?
Chase Jarvis: It's a similar experience but better. The reason being: the hardware and software have continued to come together and all the improvements feel next level.
Shutterbug: What do you think of the quality of the images from the iPhone X's dual 12MP rear cameras?
Chase Jarvis: I've only shot the phone for a couple hours and processed these on the fly with the native tool so I wasn't being precious about these and I'm not a pixel peeper, but the few files that I did look closely at are very good.
Shutterbug: Any thoughts on the new HEIF image format Apple is using with the new iPhones? It's supposed to be better image quality while taking up less space than JPEG.
Chase Jarvis: I don't know much about it other than there's supposed to be some really good math behind it. But yes, it seemed effective in my experiences with the new iPhone X.
Shutterbug: Did you try the iPhone X's new front-facing camera, which is mainly used for selfies, Face ID and Facetime? If so, what did you think?
Chase Jarvis: Face ID is incredible. So fast and very dynamic. I even tried it with sunglasses and a hat and it nailed it. It's a mind blower.
The portrait feature on front facing camera for selfies is also a big upgrade. Prepare the world for even more selfies. ;-)
Shutterbug: What stood out to you with the new photo features of the iPhone X and Apple's latest iOS such as Portrait Mode, Portrait Lighting, Dual OIS?
Chase Jarvis: Portrait mode equals a step up where mobile further eats into DSLR. That portrait lighting can happen after the fact (ala Raw images) is really nice. Portrait lighting can be a bit of a sledge hammer if you pair the wrong image with the wrong mode. Generally fantastic for consumer use, pros will be cautious.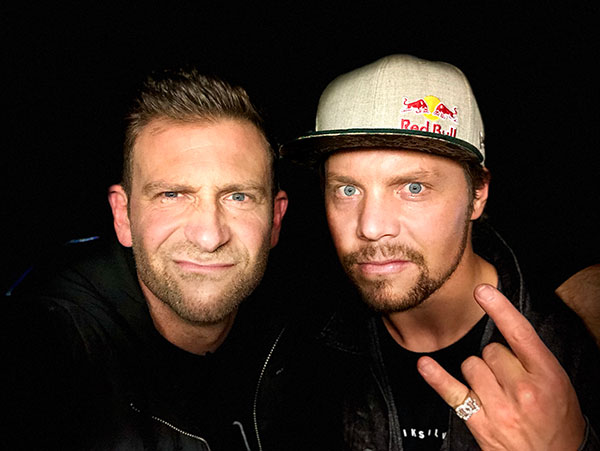 Shutterbug: Is the iPhone X good enough in quality to replace a high-end compact camera such as a Sony RX100 series or something comparable? Is it good enough to replace a mirrorless interchangeable lens camera or a DSLR or is there still a long way to go?
Chase Jarvis: The gap has certainly narrowed. Where mirrorless and DSLR still rule is in optical lens variety. Variety in glass still matters for pros and any specialty shooters.
The iPhone's camera continues to erode the middle of the market. Now it's even more so. The iPhone will be at one end and full-on pro camera bodies at the other end, with not much left in the middle.

FEATURED VIDEO