Hands-on Review: Samsung EX2F
Calling a product "state-of-the-art" can be a double-edged sword, one that includes both the leading edge and the bleeding edge. In the case of the Samsung EX2F there's more of the leading side of the equation, at least when it come to a fun, portable camera that delivers in more ways than one—especially when it comes to connecting you from camera to email, sharing sites, et al.
While the sensor size is small and there's no viewfinder, this pocketable camera turned out to be a great traveling companion that makes images that are vastly superior those from a cameraphone and allows the user to exercise their photographic muscle with numerous controls, exposure modes, and color and white balance setups.
Fast Lens
The 12.4MP EX2F (list: $499, shopped at $399 including rebate) has a 3.3X Schneider Kreuznach 3.3X lens (24-80mm, 35mm equivalent) that starts out at a fast f/1.4 and only drops to f/2.7 at the longest optical setting, an impressively fast optic. ISO tops out at 3200, but you can expand 2 steps to 12,800 if needed, but that f/1.4 might allow you to stay at the 3200, or lower, for even dim night shots. The only viewing is via the 640k-dot AMOLED monitor, which swivels as much as is required for all but the most convoluted shots and affords a clear view in all but the most glaring light.
"Connectedness"
While the size of the camera and speed of the lens, and ability to use it like a real live camera is very nice, the headline for this unit is its "connectedness", the ability to send images to the usual suspects including email, Facebook, blogs and more. All you need is a WiFi spot, and if its protected, its password. I set up in the lobby of a hotel with WiFi and was able to email images with ease. I did the same in a password protected office setup and, using the password, hopped right on and sent images with equal ease.
Having tried a number of so-called WiFi cameras in the past, I have to say that this was the easiest and least complicated of the lot, and in fact with many past cameras and attempts I often gave up in frustration. Many past and some present models offer the camera to camphone to email route, which I consider a bit silly and very cumbersome; now with this "smart" camera from Samsung, that route becomes a thing of the past. This also becomes a two-way street because you can use a smartphone as a remote finder and shutter release, given compatibility.
All you need do to connect is go into playback mode, choose WiFi Direct, Facebook, Picasa, Photobucket, email or Samsung's Cloud, jump onto one of the offered WiFi spots, enter any necessary password, enter the To: address and you're in business. A QWERY keyboard allows for input via the rear toggle dial and OK button, and it took me about 3 minutes to figure it all out without resorting to the instruction book.
Feature to Feature
That said, and with a well done to Samsung on that score, the EX2F matches feature to feature with similar models of pocketable, fixed lens cameras, with an interface that's easy to use, especially when working in the classical aperture- and shutter-priority and even manual exposure mode. There's a good set of dials for choosing exposure modes as well as setting up WiFi, making videos (Full HD), and accessing the ubiquitous scene, or what Samsung refers to as Smart or Magic modes. For example, to work in AV you set the dial and then read out the values on the monitor, turn the smallish knurled ring on the front right underneath the shutter release to choose your aperture and you're set.
One of the nice surprises on the top dial settings is the BKT for bracket choice, somewhat of a surprise on a camera like this, where you can select either exposure (in up to 2EV steps) or white balance shifts. This definitely requires a tripod, as it shoots three exposures with enough of a delay between shots that even the best among us cannot hold the frame. There's an HDR mode in the Smart modes, a histogram display if so desired, a slo-mo video mode, a 10 fps framing rate on stills (at a low res) and the ability to process any image back into whatever effect you desire. This means you can just shoot "straight" and toggle through and process the image using any of the camera's many "creative effects" (although be aware that processing any image knocks back its resolution.)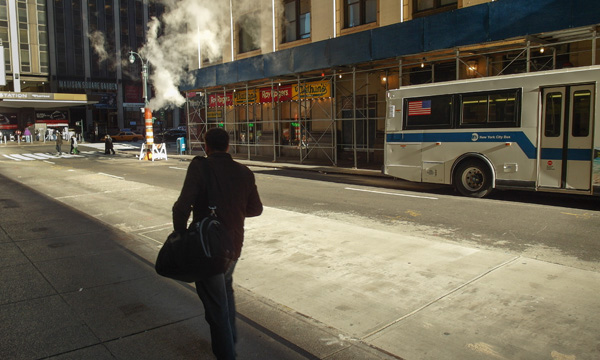 Every time you choose one of the options the camera changes the screen interface, which makes navigation and application easy. For example, choose Panorama and the screen "tells" you that you can shoot north, south, east or west. And it's the easiest pan program you'll find, being of the sweep variety without having to choose your direction or move in a perfectly measured pace as you shoot. You can also set up the camera's Fn button to jump right to an oft-chosen screen or mode. I set that up for bracketing, but you can choose any function you desire.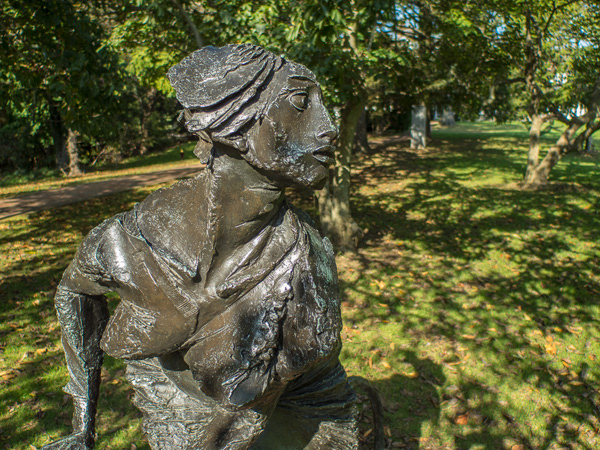 JPEG and RAW
The EX2F can shoot in various levels of JPEG and a Samsung RAW file, and happily the latest version of Lightroom can handles those RAWs. The supplied SilkyPix RAW is OK if you don't have Lightroom, but if possible I suggest the Lightroom path. The good thing about using the supplied converter is that you can access many of the camera's on-board special effects and apply them without reducing file size or always kicking out a JPEG, which the in-camera processor will do. Image quality is what you might expect from a compact sensor, but for most uses and modest enlargement the EX2F does a fine job. In other words, this should be considered a second camera/photo companion, and will not tempt you to ditch your full frame DSLR.
Card and Charger, and CD
It should be noted that the EX2F uses a Micro SD card nestled within a standard SD card container. This allows the user to insert the card into an SD card slot on computers and readers, although extra cards and memory have to be purchased as Micro SDs. The supplied battery charger plugs right into the camera, so if you buy extra batteries to take along you probably want to get the accessory charger (part # BC1UA5) as well. In addition, while there is a quick-start guide, you have to download the complete instruction book and print it out yourself from the supplied CD, which also carries the Samsung RAW converter, if you want a paper reference copy. I suggest either taking the time with the CD or printing out the guide, as this camera has more features than meet the eye.
Conclusion and Recommendations
The question about a camera like this is--how important is literal "connectedness" in your work? If you shoot for a blog or social media, and want a very handy camera that affords some very easy image control and many special effect options; and want a camera that is very handy to tote around every day or on a trip; and don't consider cameraphone quality or functions worthy of consideration, then the Samsung EX2F certainly qualifies. Image quality overall is fine, although upon close examination the sharpening filtration is evident in fine lines at 100% and deep shadows, opened up with a Shadow slider in Lightroom, shows some noise even at moderately high settings.
Yet, as a second camera, if you will; as a travel buddy that will respond to your photographic knowledge and creative impulses; as a "connected" camera that gets images out and about with ease; and as a point and shoot with a fixed, fast zoom lens, it could be thought of as clearly "state of the art."
For more information: www.samsung.com

FEATURED VIDEO