Google Loans 360° Cameras to Help Faroe Islands Upgrade from "Sheep View" to Street View (VIDEO)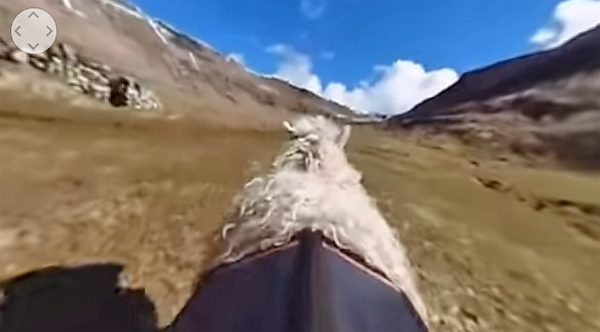 The Faroe Islands are a bucolic archipelago of about 540 square miles between the Norwegian Sea and the North Atlantic Ocean. And as you might expect, this scenic locale wasn't high on the list for obtaining Goggle's Street View technology. So shepherd/engineer Durita Dahi Andreassen took measures into her own hands and created the "Sheep View" project for documenting the islands.
Over the summer Andressen strapped action cams to sheep wandering the hills and trails of the Faroe Islands. As she explained, however, there were some limitations with that approach: "My sheep are great for capturing the tracks and trails of the Faroe Islands, but in order to cover the big sweeping roads and whole of the breathtaking landscape, we need Google to come in and map them."
When Google heard about her plea they decided to help by sending a team to the Faroe Islands with cameras and Street View Trekkers—40 lb. backpacks equipped with a 15-lens imaging system. As a result, the islands' sheep now have help, in the form of residents on foot, in boats, on bicycles, and pushing wheelbarrows using the Goggle equipment to document their roads and terrain.
After watching the video below, if you decide to make a trip to the Faroe Islands, you can borrow a camera and join in on all the fun.

FEATURED VIDEO