Google Adds Raw Support to its Free Snapseed Image-Editing App for iOS Mobile Devices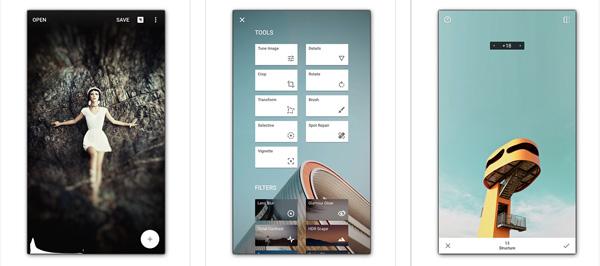 Google's powerful Snapseed app is popular among mobile photographers looking for robust image-editing tools for their iOS or Android mobile devices. Last month the app was updated to include image-resizing tools and an advanced text filter on both platforms, and now iOS version 2.9 just received Raw support and a new Face tool.
The latest update, exclusively for iOS, includes non-destructive Raw support for 144 camera models and is compatible with iPhone, iPad, and iPod touch devices running iOS 8.0 and later. As a result, users now have considerable control recovering lost highlights and applying fine white balance modifications.
The app's new Face tool is designed to improve people pictures by smoothing skin, adding clarity to eyes, and bringing faces into fine focus. The update also enables you to set your preferred JPG compression rate or even save lossless PNG files when exporting.
You can download the free app from the Apple iTunes Store.