Filteract: A Free iOS App Lets You Selectively Apply Filters to Your Images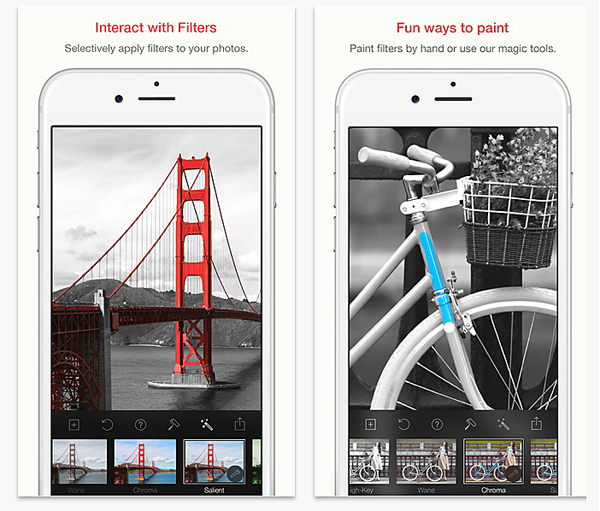 There are plenty of image­-editing apps out there, and every so often you stumble upon one that's a little different like Filteract, which allows you to selectively apply filters to your images using an iPhone or iPad. The app features a simple interface, clean design, and is quite responsive to your input.
Filteract takes full advantage of Apple's latest technology and is a free download in the iTunes App Store. The various filters can be applied selectively, so you can employ several at once on a single image, and they are adjustable so you can decide how subtle or dramatic you want the effects to appear.
Images can be imported into the app from your photo library, via a new capture with your device, or from an iCloud Drive account. Then the fun begins.
Filteract lets you use it's "magic tools" to paint by hand, use the app's Paint Roller, or fill in objects instantly using Magic Paint which employs a unique color-based algorithm for painting complicated shapes.
Filteract is free, so why not hit the download button and get in on the act?