Getty Photographers Covering the Upcoming Rio Olympics Won't Be Hurting for High-End Gear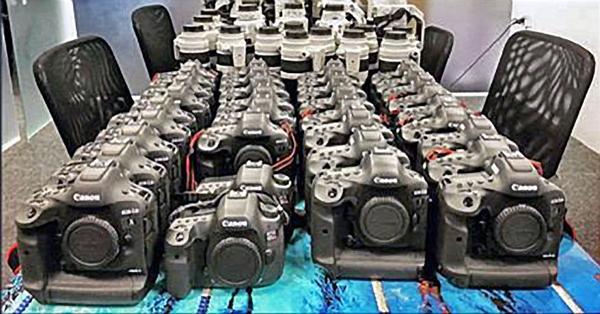 The 2016 Summer Olympics kick off in Rio de Janeiro in just 11 days, and based upon this photo from Getty Images Sport, their photographers won't be hurting for great gear. At 6-grand a pop for the Canon-EOS 1D X Mark II, it looks like there's about $144,000 worth of bodies sitting on that table—to say nothing of all the big white lenses and other equipment that will be on hand in Rio.
11 days to go. This is gonna be fun... #Rio2016

: @heiman225 pic.twitter.com/oWzyW6VhjY

— Getty Images Sport (@GettySport) July 25, 2016
And based upon the tweet posted by Getty's Michael Heiman this morning, it sounds like the photographers are raring to go. You can follow the games and stay abreast of schedules, results, the medal count and the latest on Team USA on the NBC website.
Regardless of how the athletes do, keep in mind that the photographers with the best toys win!

LATEST VIDEO