"Futuristic" Photoshop Tool Quickly Cuts Out Hair & Refines the Edges (VIDEO)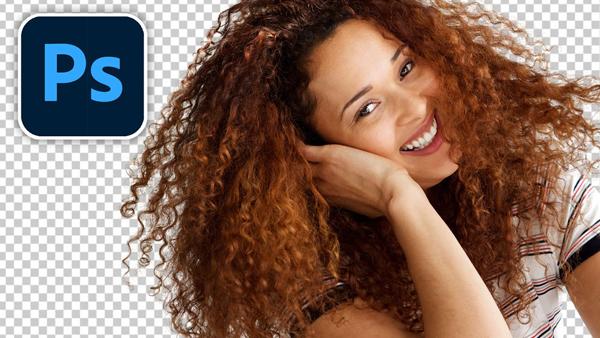 There's one challenge all portrait photographers face, whether they're pros in the studio or a novice shooting family photos. This annoying issue is a subject's flyaway hair that can make portraits look messy.
Fortunately, there's a simple fix thanks to a new feature in Photoshop that one image-editing expert says is nothing short of "futuristic." In the tutorial below from Colin Smith of Photoshop Café, you'll see how to handle this task in barely three minutes.
This easy method is not only fast, but it's extremely effective and you may even want to give it a try with your furry pets. Using the new features in Photoshop's Select and Mask tools, you'll be able to cut out hair and remove any fuzzy edges with a few simple clicks.
Smith walks you through the entire process from start to finish. He begins with a portrait of a pretty model with big, curly hair. The first step is grabbing the Object Selection tool and choosing the Select Subject option.
As Smith explains, step number one, selecting the hair, is the easy part. The second step, cleaning up the edges, takes slightly more work. The white background in the photo makes viewing your progress a bit difficult, so Smith changes the background to black which enables more precision.
Smith provides keyboard shortcuts to speed up the process, and he also demonstrates a manual approach for those of you who want a bit more control. The real magic occurs after the initial adjustments are made, when a bit of white fringing is still evident around some edges.
We think you'll be amazed by this new Photoshop AI capability, so take a close look. Then head over to Smith's YouTube channel for more helpful tips and tricks.
And be sure to check out another tutorial we posted recently, demonstrating a simple editing technique for giving landscape photos dreamy autumn colors.