Fujifilm X-T2 Review: We Test Fujifilm's Flagship DSLR-Style Mirrorless Camera in the Field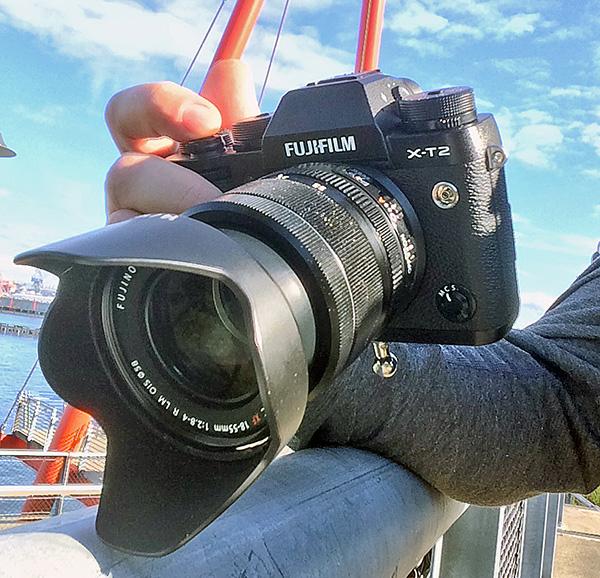 (Editor's Note: You can read our Lab Review of the Fujifilm X-T2 camera, which first appeared in the December 2016 issue of Shutterbug, at this URL: http://bit.ly/2ilBhbj.)
The Fujifilm X-T2 is a compact but serious mirrorless camera you can bring anywhere. It hovers between the enthusiast and pro product categories with a feature set and performance levels previously only available in DSLRs. Or in other words, the photographic power that 12 pounds of gear used to deliver is now offered in a camera less than half the weight with all the image quality. Highlights of the Fujifilm X-T2 include an APS-C-sized 24.3-megapixel X-Trans CMOS III sensor with no low-pass filter, and the ability to shoot 4K video.
The Fujifilm X-T2's speed has been ramped up thanks to the new X-Processor Pro with phase detection autofocus (AF) and predictive AF at up to 8 frames per second (fps) and up to 11 fps when you use the (optional) Vertical Power Booster Grip. Meanwhile, the AF lock is rated at 0.06 seconds. The X-T2's build, compared to the previous model, feels more substantial as well. It has a die-cast, magnesium alloy, dust- and moisture-resistant body with approximately 63 points of weather sealing and freeze resistance to 14 degrees F. The camera also adds two SD card slots; a three-inch, three-way tilting LCD display on back; and a large OLED electronic viewfinder (EVF), which I found kind of distracting but some photographers might appreciate. (More about the EVF later.)
The Fujifilm X-T2 ($1,599, body only) slots alongside the X-Pro2 ($1,699, body only), as twin flagship cameras in Fujifilm's X-series lineup, with the major difference between the two models being style: the X-Pro2 is more of a rangefinder-style camera, while the X-T2 looks more like a traditional SLR. Here's what I thought of the X-T2 when I got a chance to shoot with it during a Fujifilm press event and then later in the field.
Hands-On Impressions
During a warm, pleasant sort of Seattle night, we were stuffed inside an event meeting space located in the former Elliott Bay Books building for a Fujifilm press event to help launch the X-T2. I asked ballerinas hired for the event to join us outside in the alleyway where shafts of light dropped in as the clouds cleared. While nervous Fujifilm execs tried to tell us more about their second flagship camera, we took photos. (You can see three of my ballerina shots in this review.)
My first impressions of the X-T2 were that it reminded me of an old film camera. It's very easy to get into just shooting frames with it; it has great ergonomics; and is as fast as my "pro camera." The new joystick on back, which you can use to select focus points, is such genius that I think all cameras should have one. This is a shooter's camera with manual controls even if you don't need them on a digital camera.
The X-T2 and its sibling the X-Pro2 are all about on-board Raw processing. That includes multiple Raw exposure capability in the camera with the different film simulations such as Acros or Velvia. Careful with those, though, as I found occasionally the effects can result in molted, alien-like skin.
I did appreciate the workflow of setting up the shot, getting the look I preferred, and outputting JPEGs. The impact on bandwidth and storage didn't go unnoticed either. A studio photographer told me that this is why he uses the X-T1 for portraits. He knows what to expect from the camera and can get the shots quickly and without a drain on his network.
Along with the Fujifilm-sponsored launch event in Seattle, I shot with the Fujifilm X-T2 in lovely Methow Valley Meadows in Washington state while on vacation and during a New York City assignment.
Build & Handling
After making such a splash with the hybrid viewfinders on Fujifilm's previous X-series cameras, I was expecting a near VR experience from the viewfinder on the X-T2, which boasts OLED technology with 2.36 million dots of resolution. Instead, I was disappointed by a screen that reminded me, at times, of a green-screen cathode ray tube (CRT) display. Half pressing the shutter release button to focus, the viewfinder rolls slightly, possibly because of the focus box overlays. The momentary blur often distracted me from composing my shots. Once seen, I could not unsee the effect and eventually just shot frames by looking at the back of the camera. That worked but it's not exactly ideal, or professional, to stare at the camera's rear LCD like a tourist.
Considering how picky I am about viewfinders and knowing what the Auto ISO actually is, another distraction from the user experience of the X-T2 was the button screwed into the threaded cable release socket. It's a very nice touch offering a cable release but twice I found the button on the studio floor. (If it had fallen out while on the road and onto the cabin floor of a plane, the streets, or a grass meadow somewhere during my travels, you could expect an even more disappointed response from me, one, perhaps, bordering on rage.) If this was my camera (and not just a loan), I'd tape that button down.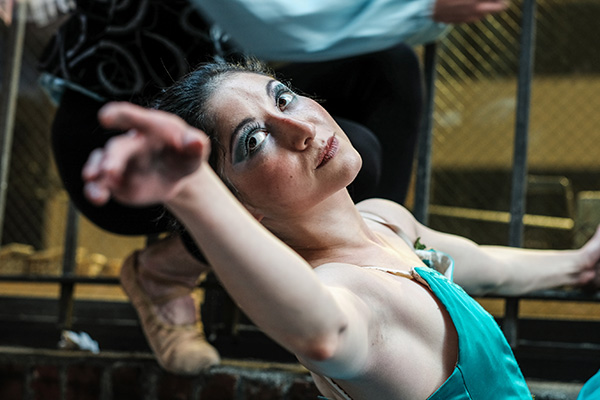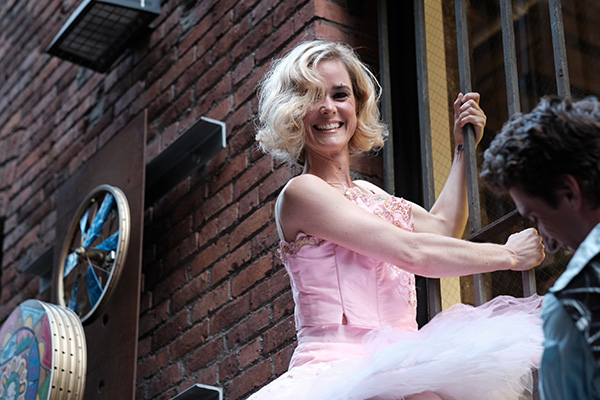 Fujifilm claims the X-T2 is weather sealed and I tested it in the typical Pacific Northwest gray drizzle during the winter months. It seemed unfazed. I did not expose the X-T2 to a prolonged squall or downpour and wouldn't recommend anyone do that either. But for a few minutes with water beading on it, no harm was done.
The ergonomics, in-the-hand feel, and all-metal construction are the hallmarks of Fujifilm's cameras and the company delivers again with the solid and comfortable X-T2. Fujifilm prints "Made in Japan" on the camera body so you know it's high quality, and the loose button was a surprising flaw. It's also a further example of how this X-series camera straddles the enthusiast and pro lines. When I shoot with a Canon EOS-1D X Mark II, nothing distracts me or falls off the camera—ever. But, of course, the EOS-1D X Mark II costs nearly four times as much as the X-T2.
Now on to the photos. I took the Fujifilm X-T2 with me everywhere on trips from Seattle to the Cascades of the Pacific Northwest to New York. My photos of ballerinas, cyclists, and a landscape or two definitely prove the X-T2 is a great X-series camera.
Image Quality
Considering I was using the Fujifilm X-T2 with the XF 18-55mm f/2.8-4 R LM OIS zoom lens, which is the "kit lens" option for the camera, and the images and my 4K video turned out as well as they did, it's clear this mirrorless model exudes image quality. The set of photos from Fujifilm's media event were shot with a prerelease X-T2 and there was no camera Raw update at that time. However, the test camera Fujifilm sent me later had the ability to edit in Raw and the RAF files (Fujifilm's proprietary Raw format) proved to be clean with few artifacts or issues that a cropped sensor can produce.
The unique non-Bayer color array in the X-T2 eliminates an anti-alias filter while producing sharp images. That's how Fujifilm is able to compete on image quality while using an APS-C sensor compared to full frame. Making their case for compact mirrorless cameras vs. bulkier DSLRs, Fujifilm also says the perceived resolution in the X-T2 is far greater than the number of pixels used. Sure, but their sensor and firmware aren't really adding resolution to the camera but instead relying on acutance, which is the contrast between sharp edges.
Sharpness can be an emotionally subjective term for photographers and the topic of a million forum comments ever since digital started replacing film. When we talk about Fujifilm's film-like look that often means an image without hard, jagged edges. Put simply, the APS-C sensor in the X-T2 may be smaller than other cameras competing for your attention but can offer a great deal more. It can have less detail than a full-frame sensor and detail is most noticeable at the edges, which is where the processor in the X-T2 goes to work creating a filmic look.
To me and for how I shoot, 4K video in a premium still camera seems like a nonessential spec match between competitors. I did shoot some 4K B-roll with the X-T2 and noticed how well it rendered the white balance; same with highlights, in brilliant, bright skies when the sun came out again. In a high-contrast scene, a wind-whipped forest with harsh gray skies in the background, the purple fringing was easily correctable in post.
If I were more serious about videography, I'd shoot with the new F-log setting for color grading or more likely use film simulation modes as I do for stills. Like the new Sony A6500, the X-T2 shoots at 6K across the full width of the sensor and downsamples it to 4K with no pixel binning or line skipping.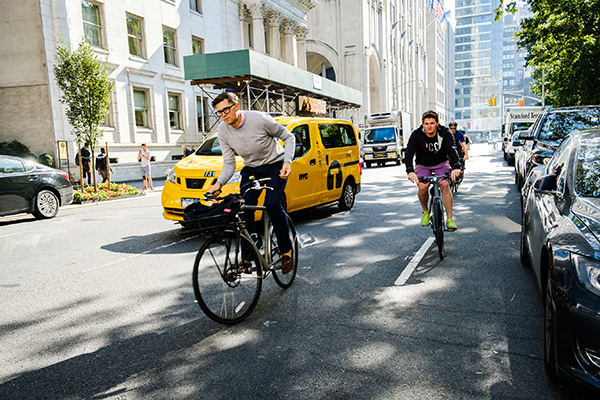 Conclusion
As with the X-Pro2, which I also tested and enjoyed, when shooting with the Fujifilm X-T2, I trusted the company's reliable imaging algorithms and appealing film simulation software and let the camera do the work, spending little time, if any, post-processing. That's the Fujifilm magic and if you invest in their system, it'll reward you with studio-quality images. This was the case with the X-T2, which has the added advantage of offering a compact, rugged, water-resistant design that's built to take anywhere. Despite some issues I had with the new OLED EVF, which I found distracting, and the loose button on top of the camera that inexplicably popped off several times, I'd recommend the X-T2 highly to Fujifilm fans who should be able to look beyond those issues. I'd also recommend this versatile mirrorless camera to those photographers looking to step up from their sleek but underpowered smartphones or get rid of their bulky DSLR gear. The X-T2 is light, fast, and offers excellent image quality. It's a serious mirrorless camera for serious photographers.

FEATURED VIDEO