Fujifilm X-H1 Mirrorless Camera Review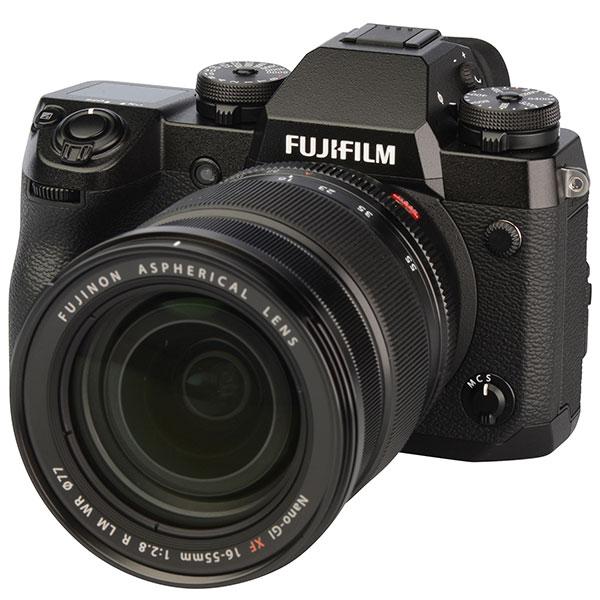 Aimed at advanced and enthusiast photographers, the Fujifilm X-H1 ($1899, body only) has a 24MP APS-C sensor with 5-axis (5.5EV) image stabilization. This mirrorless camera from Fujifilm joins the "hybrid" imaging crowd in that it offers numerous video options that make it especially attractive to enthusiast film makers, yet the still photo specs are impressive as well, including a "native" ISO range of 200-12,800; a tilting and bright 3-inch TFT LCD; 1/8000 max shutter speed (1/32,000 with electronic shutter); numerous white balance, dynamic range and color controls and nuances; and a clear, logical, albeit deep menu that can make setup and navigation quick and easy.
I'll explore more about setting controls and operations on the Fujifilm X-H1 in the Field Test portion of this mirrorless camera review. You can also view my Fujifilm X-H1 test shots in the Field Test section at a larger resolution by clicking on them.
Camera Build & Handling
The Fujifilm X-H1 sports a large right-hand grip that makes the camera's magnesium alloy body feel firm in the hand. The X-H1 also incorporates an LCD screen on the camera's top deck that you can customize according to the imaging information you want displayed.
The Fujifilm X-H1's electronic viewfinder (EVF) has a good-sized rubber eyecup, appreciated by eyeglass wearers like myself, incorporating 3.69 million RGB dots, making high-res viewing even in low light a pleasure.
For those who want to add extra power to the Fujifilm X-H1 for extended still or video shooting, the optional VPB-XH1 grip ($329.99), holds two additional batteries plus a number of control buttons: AE-L and AF-On, Q (to initiate the quick menu, also available on the camera body), a customizable Fn button, and exposure compensation control. The weighty grip is highly reminiscent of battery packs on DSLRs and even motor drives on 35mm SLRs, and raises the still shot power to 900 frames (note: 300 plus without) at 11 fps and video to 30 minutes in 4K (note: 15 minutes sans grip).
Video Features
As the Fujifilm X-H1's model name implies, this is a "hybrid" mirrorless camera with some very good video attributes (see video image quality assessment below). The X-H1 can deliver 4K, Full HD and HD output, and supports 17:9 cinema aspect ratio and "touch screen" filming controls, which help avoid noise during recording.
The Fujifilm X-H1's built-in mic delivers very good sound quality, plus there's a jack for connecting an external mic. F-Log and time code recording is available, as are ten "film simulation" recording modes, including "ETERNA," that is said to deliver cinema film effects with shadow depth and muted colors. Other video enhancements include use of filter effects, increased dynamic range options, noise reduction and more.
Image Quality
Our image quality and performance tests for the Fujifilm X-H1, performed by Image Engineering, our TIPA-associated testing lab, prove out how well the camera's X-Processor Pro works in conjunction with the camera's 24MP CMOS sensor.
Resolution and Detail: At low ISO settings, ISO 200 and 400, the sensor yields 105% of its theoretical maximum, and stays high even at ISO 1600 (98%) and even as high as 96% at ISO 12,800. Extended ISOs (push) show a typical drop in resolution. As to detail reproduction, the images show little observable loss or artifacts in low and high contrast scenes in the ISO 200 to 1600 range. This good result, however, does not hold for images made at and above ISO 12,800.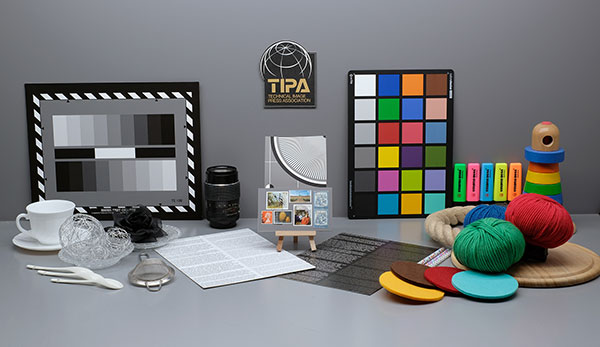 Sharpening and Noise: There is some degree of sharpening (about 10%) at lower ISOs that decreases as ISO climbs. This holds true in both low and high contrast scenes. At 100% monitor viewing, noise only becomes apparent at ISO 6400 and above. For large prints, noise is not noticeable at all ISO settings with the exception of images shot at ISO 12,800. Dynamic range is good at all settings (9.4-10.9 f-stops), even at higher ISOs, where it is 8.8 f-stops at ISO 6400.
Color Reproduction: The color reproduction of the X-H1 is very good with noticeable deviation in only four color patches tested, all being bright reds. Automatic white balance is quite good, and at higher ISO becomes slightly better as ISO climbs.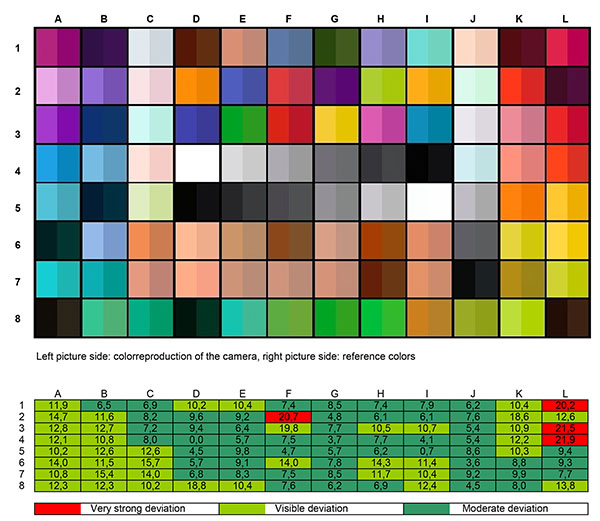 Speed: The camera starts up in 0.9 seconds and measures 13.7 frames per second in JPEG format with a 41 frame burst rate before the camera slows down. Similar results were measured in Raw format, although the burst rate drops to 23 shots. AF is fast at 0.27 seconds in bright light and 0.31 seconds in low light conditions.
Video Quality
Frame grabs from video stills reveal similar high-resolution results as shown in the stills: 120% of the theoretical maximum of the portion of the sensor used for video at settings between ISO 200 and 1600. Sharpening is not strong and, as with stills, actually decreases when videos are shot at higher ISOs. Noise is barely visible when the video is viewed on a monitor. Dynamic range at lower ISOs is good: 8.7 f-stops at lower ISO and very good, at 9.7 f-stops, at higher ISOs.
Testing the Fujifilm X-H1 in the Field
I received the Fujifilm X-H1 mirrorless camera with the optional grip and Fujinon XF 16-55mm f/2.8 R LM WR lens for testing, which I brought along on a trip to Portugal. The camera has a somewhat formidable array of buttons, dials, controls and menus, but there is a printed manual that helps decipher and make use of its many functions and features. The combination of lens and camera is a bit heavier than I have become accustomed to in a mirrorless camera and precluded me from packing the grip for walking sojourns through Lisbon, although it can come in handy for specific assignments and when extended battery life is needed.
Speaking of battery life, the single battery in the camera is rated at about 300 shots, although that can drop if you combine video and still shooting and often review shots as you go. The grip, however, contains two extra batteries that also fit the camera and its included charger (you can charge in the dedicated grip AC adapter as well) so I kept a charged spare handy for day-long outings.
As is my habit, I set the camera via the menu on Auto ISO with a high limit of ISO 1600 and a minimum shutter speed of 1/60 sec. Many parameters are available via the Q (quick menu) button, the main menu display, and the Command dials. For aperture and shutter speed controls you simply set the two command dials to "A" and changing aperture via the click stops on the lens. Shutter speeds are set on the right side Command dial, ISO settings on the left.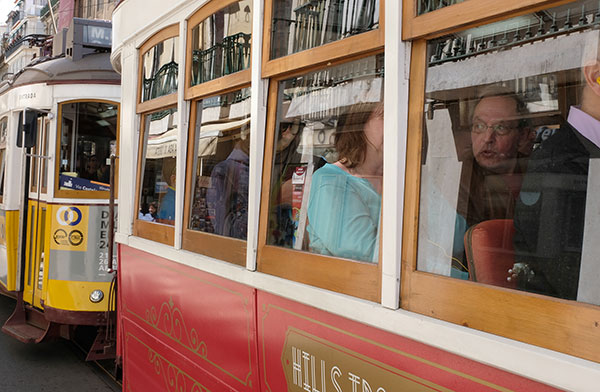 There are two card slots, so I placed an 8GB card in one and a 64GB card in the other and set the controls to "Sequential," which easily switches from one to the next when one card filled.
There's a choice of numerous drive, bracketing, metering patterns, filters, effects and even video activation at the bases of the two large top dials, which are stacked in "double decker" fashion. One tip is to lock your setting by pressing in the small nib at the tops of the dials, something I learned when I discovered that failing to do so could easily shift the settings while in the heat of shooting.
A kind of toggle stick sits on the camera back, which you can use to move through settings, or to move the AF area to select portions of the frame. I often did this when shooting close to ensure that my nearest subject was the point of initial focus. While the rear LCD monitor is clear and viewable even in bright light, the EVF is so good that I did most of my shooting, except video, through the eyepiece finder.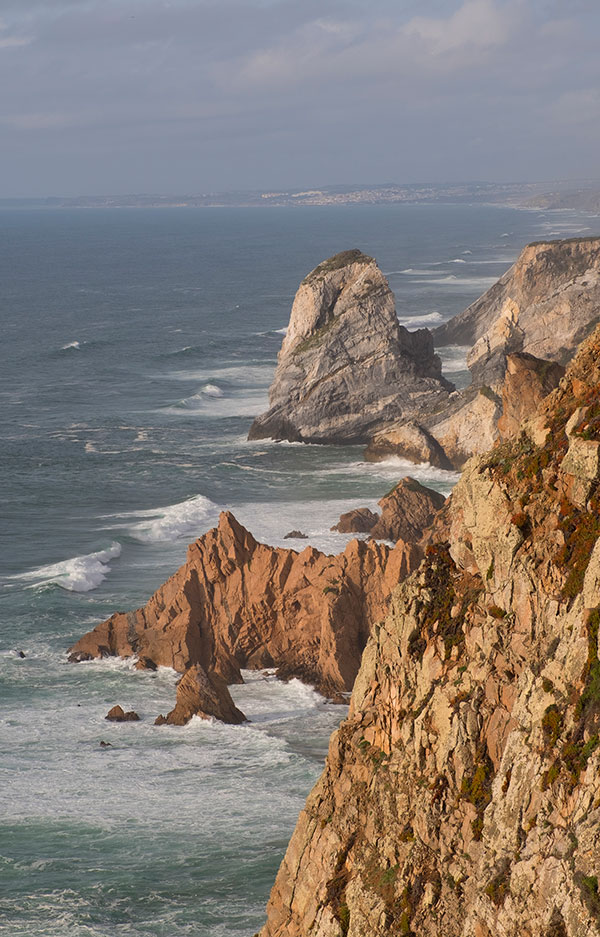 One item I wanted to check out was the dynamic range setting, which can be used to control overall scene contrast rendition. There are three settings (that can be modified even further by "strength" of effect). The lower value (100%) delivers a higher (or in some cases "as seen") contrast, something to use if you like deep shadows in bright light (I do).
At the highest setting (400%) you get to drop the highlight curve in high contrast scenes, which can be very helpful for interiors and when you want to diminish the chance of capturing blown highlights. In the bright and contrasty conditions of Portugal this came in quite handy.
To help control the myriad options you might want to assign setups to Fn (function buttons, of which there are 6, with more available via various dials and buttons). You can also the increase the speed and efficiency with which you access items by creating a "My Menu" setup, which can help edit out the exhaustive menus down to a more manageable 16 items.
As I worked with the camera in the field I came to rely almost exclusively on the "Q" menu, which had just about every parameter needed. If I had the camera longer than my 2-week test period I would have placed other options into the My Menu screen, a good way to avoid extensive menu scrolling while making images.
For more on camera operations and options, check the captions on the accompanying images.
Conclusion
I have been testing Fujifilm's cameras for quite a while now and each subsequent release raises the bar on image quality and features, both fundamental and advanced. In all, the Fujifilm X-H1 mirrorless camera is aimed clearly at advanced photographers who can utilize and appreciate all it has to offer in its myriad of still and video capabilities.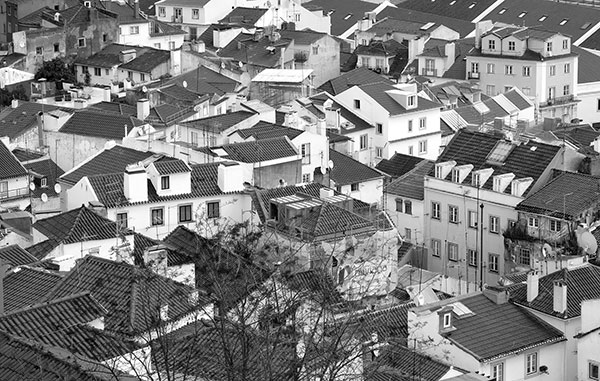 One final thought: the Fujifilm X-H1 can be challenging in terms of offering too many options and variables. Like almost all advanced cameras today, its technological enticements can sometimes overwhelm shooting passion; that is, you might take too much time trying to work out the nuances as the light and scene slip by.
If you're interested in the Fujifilm X-H1, and you should be because it's an excellent mirrorless camera, my advice is to take it slow and learn as you go. Test out a few of the camera's advanced functions and settings at a time each time you take it into the field. That way you will come to appreciate just what you have in your hands, a camera that delivers startlingly vivid imagery that can meet the challenge of virtually every shooting scenario and lighting condition you encounter. Modify as need be and simplify your workflow when in the field, and the Fujifilm X-H1 mirrorless camera will yield rich rewards.
Pros
+ Very good resolution, low noise
+ Large accessible dials for easy change of modes and image options
+ 5.5 EV image stabilization
+ Enhanced video options
Cons
- On the heavy side, especially with large lens and optional grip
- Unlocked settings can be accidentally moved during normal operation
- Touchscreen can be overly sensitive

FEATURED VIDEO