Flashpoint PZ Softboxes and Octaboxes
Professionally constructed with new design features, the Flashpoint PZ series Softboxes have a unique, patented design that uses a zipper to relieve the pressure on the inner rods making it easy to assemble and close them up. They are available in sizes from 12" X 36" to 40" X 60". The Octaboxes are available in 3' and 5' sizes. All Softboxes and Octaboxes come with a baffle, recessed front and a convenient carry bag.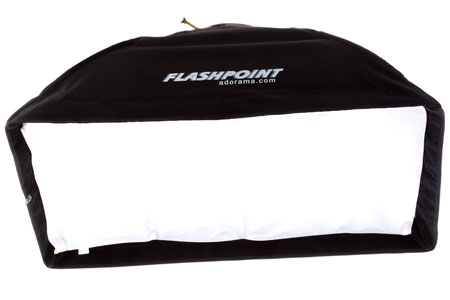 Softboxes are priced $59.95 - $149.95. Octaboxes are $99.95 and $164.95.

Speed rings are sold separately and are available for most strobe units.
Contact: Available exclusively from www.adorama.com