Digital Darkroom Days; Swinging Into Plug-Ins & Actions
"There are three key things for good photography: a camera, lighting, and Photoshop."—Tyra Banks
Ever since the Pictorialist movement began in 1885 photographers have enjoyed applying what many would call "special effects" to their images. The Modernist movement that started in 1914 began a shift toward tack-sharp realism, but the emergence of the digital darkroom has stimulated a Neo-Pictorialist movement, at least among some of us. This month's column takes a look at new software that will help you enhance your image files, no matter what direction you take.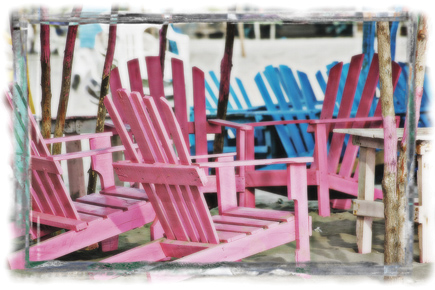 © 2005, Joe Farace, All Rights Reserved
Tip: Before doing any image manipulations, you should consider how the original photograph will work with the chosen effect: simpler images with a strong composition often work better for enhancement than more complex images. I believe that all of your best photographs should have some tweaking beyond the basic burning, dodging, and dust spotting that even Ansel Adams might apply in a traditional darkroom. In digital imaging, exploration is the name of the game. Who cares if you crop your photographs so tight each pixel is the size of a boulder and manipulate what remains as long as you're happy with the final result?

Photoshop Action Toolkit
Craig's Actions (www.craigsactions.com) includes imaging and productivity tools along with a custom palette, interactive assistance, and video tutorials. The Actions Toolkit includes production tools such as Color Genie, Blemish Buster, Shadow Fill, Light Brush, and more than 80 practical actions for correcting and improving an image with each step controlled and guided by you. Craig Minielly has included an "Easter Egg" (surprise, undocumented material) or two so poke around and see if you can find it/them. Because I like to have fun with photographs, Image Stylers were the first Craig's Actions I used, but for the working photographer these same actions will produce marketable styles that are useful for wedding and high school senior photography.

With more and more seniors demanding a high-fashion look, Craig's Image Styling Actions such as the simple (Cross Pop and Cross Punch) and more complex (Vintage Spot Color, Craig's Art) are the answer to producing salable images. Some actions are highly stylized (Film Art 300, Retro Art Nautica, Dramatic Moods, Holga) while others are meant for everyday use (ShadowSoft, BW Series) and I use them for many different kinds of subjects. His Studio Workflows not only solve workflow problems and enhance client options but work within Adobe's Lightroom!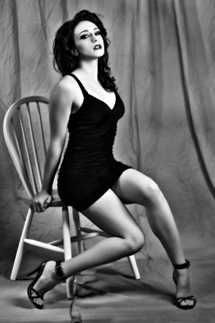 © 2008, Joe Farace, All Rights Reserved
Digital Texture Screens
The use of texture screens is nothing new and has been around for more than 70 years, being used by darkroom artistes and pictorialists such as William Mortensen back in the 1930s. In the traditional darkroom, a texture screen is a piece of film with a texture printed on it that's placed over photographic paper or sandwiched with a negative during printing. In my book Creative Digital Monochrome Effects, I show a manual technique for accomplishing this effect using Photoshop Layers. It isn't easy but it works. Now I'll show you an easy way to accomplish the same effect using a set of Photoshop Actions and a plug-in from iDC Photography (www.idcphotography.com).

Textures with Actions Volume 1 was produced by Maura Dutra, who (geek alert) was responsible for the transporter effect in Star Trek: The Motion Picture, so she knows the effects game. This set of 16 textures can add beautiful surface effects, producing a layered image file for flexibility and further processing. Included in the package are a set of workflow actions called Hollywood Glam, Silent Movie B&W, ShowBiz Snap, Faded Technicolor, Colortone, and Uninhibited Resize. Best of all, you can mix and match these actions. Dutra followed up Volume 1 with Textures v2, a Photoshop-compatible plug-in that requires Adobe's Photoshop CS3 or CS4 and includes 18 new fine art textures. The new interface gives you a visual reference thumbnail for each texture. All you have to do is click on the texture you want to apply, position it for the best effect, and brush away any texture you don't want. Tip: Use a big soft brush, varying its opacity, and the textural effects shown in my book can be produced in seconds.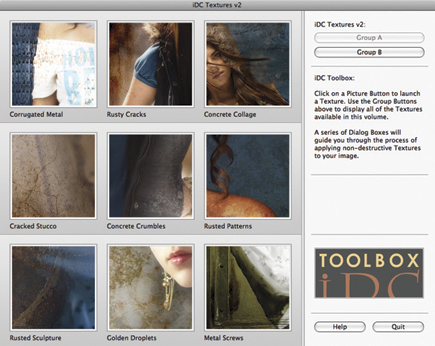 LATEST VIDEO

SPONSORED VIDEO
Testing Tamron's SP 150-60mm G2 lens while capturing birds and alligators in Apalachicola, Florida.