Check Out These 5 Hidden Gems in Adobe Photoshop (VIDEO)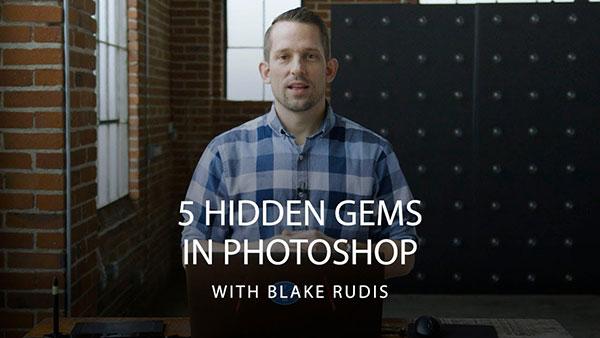 Adobe Photoshop is such a rich and textured (some might even say "dense") image editing program that it's likely you don't even know a third of what it can do. That's why we like videos like the Photoshop explainer below from Blake Rudis of CreativeLive.
In the tutorial, Rudis shows you five "hidden gems" in Photoshop to help you speed up your workflow. Here are the features he explains:
• Snapshots and Adobe Camera Raw
• Gradient Map Adjust Layers
• Layers styles
• Highlights and Shadows Adjustments
• Actions
You can see more free photography tutorials on CreativeLive's YouTube channel. If you want to see more in-depth online photo classes, most of which are fee-based, visit CreativeLive's website. For some Lightroom "hidden gems," check out this video we recently shared on Shutterbug's website. You'll also want to watch Shutterbug columnist Scott Kelby's new video on how to geotag your photos when your camera doesn't have GPS.

LATEST VIDEO