Canon Skin Tones vs Sony Skin Tones: Which Are Better? (VIDEO)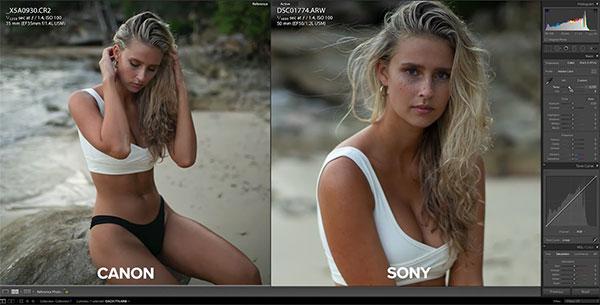 It's an age-old question and, some would say, a myth. Do Canon cameras really capture better skin tones in portraits than Sony cameras?
That's what photographer Julia Trotti tries to determine in the below video where she shoots and compares the Raw image files for a series of portraits shot with both the Canon 5D Mark IV and the Sony A7 III.
"Ever since I started using the Sony A7 III just over a year ago, side-by-side, with my Canon 5D Mark IV, I've been getting a lot of questions and comments about the skin tones," Trotti says. "So today, I'm going to be answering the age-old question with lots of photo examples straight out of the camera of: Are Sony skin tones really that bad?"
In her comparison test, Trotti shoots with the two rival cameras using the same settings and similar 35mm f/1.4 lenses while photographing models in a variety of lighting conditions. What she discovered in comparing Canon skin tones to Sony skin tones in her portraits may surprise you.
We won't give away and spoilers, so check out the video below and view Trotti's results while hearing her thoughts and impressions on the images. Then go jump over to her YouTube channel for more great photography videos.
For another take on the Canon vs Sony debate, watch this video about which camera brand produces the best color.