Canon Intros Compact Speedlite 430EX III-RT Flash with Radio-Controlled Wireless Shooting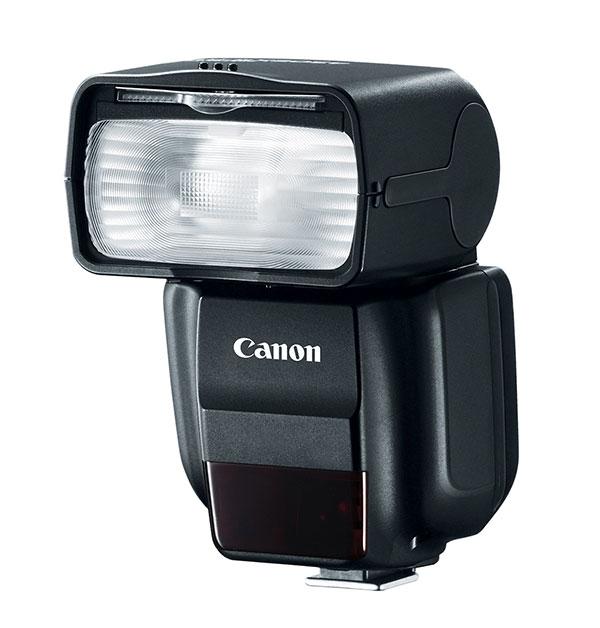 Canon announced the new Canon Speedlite 430EX III-RT external flash unit this morning. This compact new Speedlite features – for the first time in the Canon 430EX series – radio-controlled wireless flash shooting capabilities that are designed to make creative light control easier for photographers of a variety of levels.
This third generation Canon Speedlite is designed for amateur and advanced amateur photographers looking to create nicely-lit portraits with Canon's entry-level DSLRs, as well as professional photographers looking for a small and lightweight secondary flash.
Featuring added functionality from the previous model (the Canon Speedlite 430EX II), the new Canon Speedlite 430EX III-RT features wireless flash shooting via optical or radio transmission (similar to the Canon Speedlite 600EX-RT but slave function only), but with shorter recycling time and quicker firing, according to Canon.
This multi-functional flash unit is designed to make more advanced flash shooting easy for any photographer with a more intuitive, more user-friendly operation, a variety of bounce and swivel shooting functions and advanced features including a maximum Guide Number of 43/141 at ISO 100 in meters/feet, auto zooming from 24-105mm, Hi-Speed Sync and Second-curtain Sync. In addition, the Speedlite 430EX III-RT has been reduced in size and weight compared to the previous model.

In another first for the 430EX series of flash units, the Canon Speedlite 430EX III-RT includes an SCF-E2 Color Filter which helps balance color temperature when shooting in incandescent lighting, an SBA-E2 Bounce Adapter that helps soften light while helping suppress shadows, a built-in Catchlight panel, illuminated dot-matrix LCD, new control dial, light distribution options, multi-camera sync shooting, and remote shutter release. Enhanced functions include broader bounce angle range and flash exposure compensation via the new control dial. Also included are two cases - one for the flash and one for the filter and adapter.
Pricing and Availability
The new Canon Speedlite 430EX III-RT flash is scheduled to go on sale in September 2015 for an estimated retail price of $299.99. For more information, click here.