The Business Of Travel Photography; Making Money While You're Making Tracks Page 2
SB: What are the top industry changes you have seen in the travel photography market in the last five years?

Laura McGlone: A top shift in the industry is that editors and nonprofits are hiring more and more photographers locally, in country. As opposed to hiring a photographer from Chicago or London to shoot in China, they are hiring Chinese photographers instead. This shifts the work to locals who have lifelong, deep connections to the society in which they are working. For today's travel photographer that means needing to have advanced foreign language skills and a deeper intercultural understanding in order to compete with and photograph alongside local photographers.
A second major shift in the travel photography industry is the tendency for an editor to look for "the whole package," which means that photographers need to be able to write a story, produce multimedia pieces, as well as tell the story with their still images.

The last major industry change I see is the influx of readily available, cheap, online stock photography from every place on earth. This has made marketing travel photography a bit more difficult, due to the sheer number of images available online.
Peter Wagner: I would say the number one change is speed; everyone wants the images faster than ever. More and more my laptop has to go to the shoot and download images to an FTP site or disc. Also, quite a few of the less technical jobs are being done by one of the client's interns or someone on staff to save money.

Nevada Wier: I think the travel photography market has always been one of the most difficult markets for photographers. We have a diminishing number of magazines to publish travel images and fewer people buying magazines. The magazine industry has been turned upside down in the last 10 years and this has really affected the travel photographer.

Digital media actually costs 10 times more than shooting film due to the much greater amount of equipment you need—computers, hard drives, software, and you have to upgrade the cameras more frequently. With a film camera you could wait to get new equipment every seven years or so. Now with digital you buy a new camera every three years and they cost $5000 to $8000, yet you don't get paid more for the work.

Budgets are narrower across the board: editorial, corporate, and advertising, all due to the recession factors and so many photographers trying to get into the travel photo business.

Chris Crumley (www.chriscrumley.com): I have to preface my remarks by saying editorial work used to be 95 percent of my work and I've been working toward making it 10 percent. Editorial photography isn't much different than other photography fields in that it's under pressure to minimize the amount of money paid to photographers and maximize the usage licensed for those fewer dollars.

Add the technological improvements to camera systems allowing amateur photographers to take better and better photos and the amateurs traveling more, greater numbers of printable images are in the marketplace.

To me this means only the high-end photographer working for high-end magazines will be able to survive at some reasonable level. The bottom of the market through much of the middle market of editorial travel is being served by the photography hobbyist.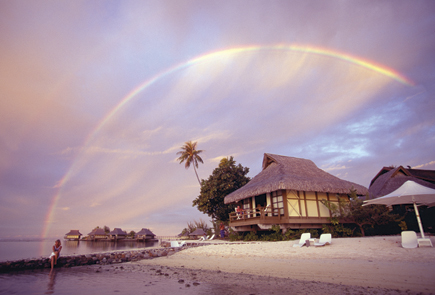 Photos © 2010, Chris Crumley, All Rights Reserved
SB: Regarding marketing tactics, what seems to be working best for you so far? Is it direct mail, e-mail, website, sales calls, or social media?

Chris Crumley: I use every one of the tools you mentioned and vary them depending on my target prospective client. First, every photographer needs a professional-looking website for references and online portfolios. The next most important thing is to entice a prospective client to go see the work. E-mail works for some; direct mail for others. Sales calls (cold calls) are tough to do and it's hard to get the right person on the phone. People just don't want to take time for that unless there is an interest in the photographer's work seen on the web that is prompted by e-mail or direct mail. Social media, in my experience, has greater value with existing clients.

Laura McGlone: I connect with clients and market my work through selling art photography prints, attending conferences and travel expos, and marketing my work to nonprofit organizations. I also promote my work through my website, Facebook, and e-mail blasts. Connecting with friends and friends of friends through Facebook has been a surprisingly good way to make more connections, and the use of Twitter and other social media will be very effective ways to market one's work going forward in the digital age.

Nevada Wier: Next to personal contacts, a really topnotch website is your best tool; you can't just slap one up. You need to keep content fresh and a blog is very important. More people visit my blog first and then come to the website. I also find I need to refresh my branding every three or four years, making sure everything is current and topnotch.

Embrace the social-networking marketing—that's the reality. Many of us are getting our work out that way now, though it seems easier for the younger photographers to be comfortable with this. This could drive you crazy keeping up your blog, LinkedIn, Facebook.

Many people think travel photography is about photography, but it's not. It's about marketing. The biggest change I see in my business is that you can't survive as a generalist in travel. You have to find a niche that needs images on assignment for marketing. Travel is really too general and broad a field to avoid finding your focus—what do you want to shoot? It has to be better and clearly defined, for example:
ultra-exotic locations, food/restaurant travel, experiential/adventure travel, family travel—where do you want to go?

The biggest advantage you have today is once you find your niche you can use the Internet for researching how your particular type of travel clients want to be approached and presented to.

Last piece of advice—marry an MBA! Seriously, partner with people who are strong on the business side. Look at successful travel photographers and they either work in teams or are supported by their partner in the marketing and business.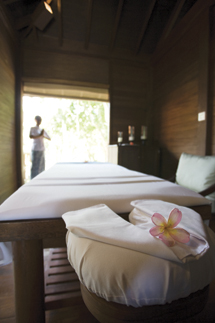 © 2010, Chris Crumley, All Rights Reserved
Andrea Gómez: What worked best for me was working closely for photographer Rachel Weill, who I met at the Art Center College of Design. She really showed me how to run the business. It is so important to understand that 80 percent of being a photographer is being able to organize, be self-motivated, stay focused, and follow through. By working for her for years, I learned the business side along with sharpening my skills, and she in turn recommended me to a number of art directors and photo editors who took a chance on me because they trusted her. Yes, I had to have talent, but I also had to give 110 percent because I was given great opportunities. No one makes it to the top alone, and it is very important to acknowledge everyone who helps you along the way. The other valuable thing I learned from Rachel was to be gracious and nice with everyone I came into contact with. I truly believe that my attitude and ease to work with is why people trust me. Yes, I send out promos, but people become at ease when they meet me and know that I would do whatever it takes to do not just a good job, but a great job.

LATEST VIDEO

SPONSORED VIDEO
Testing Tamron's SP 150-60mm G2 lens while capturing birds and alligators in Apalachicola, Florida.