Book Reviews Page 2
Voice Of The Spirit: Notes Of Wisdom From Indian Country, USA; photographs by Marilyn "Angel" Wynn, published by Tomahawk Publishing, distributed by Xlibris Corp.; 80 pages; $32.99; (ISBN 1-4134-6777-6)
This beautiful book was crafted from the artist's personal collection of over 100,000 color images. Marilyn "Angel" Wynn is a stock photographer who specializes in capturing the magnificence of Native American Indian cultural traditions both past and present. These heartfelt shots reveal a people with a deep passion for their culture and sheds light on how these ancient traditions are being carried on by future generations. The images are paired with inspirational quotes inspired by Native people and the use of informative captions bring the photos to life.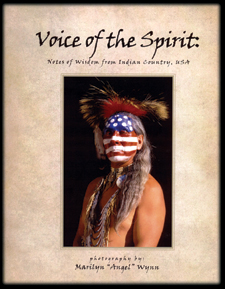 Searchings: Secret Landscapes Of Flowers Volume III; photographs by Barbara Bordnick, Welcome Books; 132 pages; $40; (ISBN 1-932183-82-5)
Barbara Bordnick has earned international acclaim as a fashion and portrait photographer whose work has appeared in numerous magazines in both America and Europe. This book is graced with a lovely collection of 70 of her full color images that reveal the delicate beauty, fragility, and complexity of these gifts from nature that we call flowers. Her close-up photos emphasize each curling petal and every subtle shift of color the way only a butterfly might perceive it. This is a visual treat you are certain to enjoy and I highly recommend adding this title to your personal library.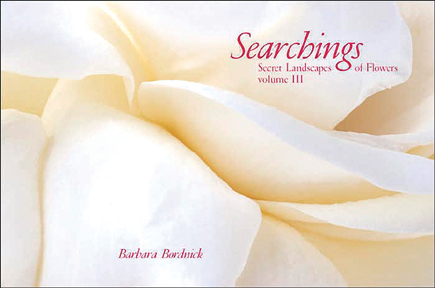 Portrait Photography: Secrets Of Posing & Lighting; by Mark Cleghorn, Lark Books/Sterling Publishing; 128 pages; $29.95; (ISBN 1-57990-548-X)
Mark Cleghorn has transformed an in depth course on posting and lighting into an easy to follow guide that will help you create professional quality portraits with ease. His carefully structured course includes information on various forms of lighting and camera equipment from soft boxes to umbrellas and beyond. He also offers advice on posing your subject, expressing relationships between subjects, finding the best viewpoint, and tips on trouble-shooting common problems. With his expert assistance you will soon be able to capture all varieties of portraits from dramatic to carefree.

LATEST VIDEO

SPONSORED VIDEO
Testing Tamron's SP 150-60mm G2 lens while capturing birds and alligators in Apalachicola, Florida.