Best Products Not At photokina; There's More To Imaging Than Those At The Big Show Page 2
Your Digital Passport
Laptop hard disks never have a large enough capacity and getting new drives installed when your needs change can be an expensive proposition. That's why whenever I travel I always take two important laptop accessories: My fast Lexar UDMA card reader and a Western Digital (www.wdc.com) My Passport portable USB drive. Instead of placing image files on the laptop's hard drive they're stored on the external drive, which gets hooked up to my desktop machine when I get back home where I have the choice of either transferring the image files to one of my Mac Pro's four installed hard drives or copying them to a DVD or Blu-ray disc. Weighing less than 7 oz and bus powered, the new 500GB My Passport Elite drive is small enough to fit in a pocket or backpack and is available in Bronze, Titanium, Westminster Blue, and Cherry Red. The My Passport family of portable drives with 400GB and 500GB capacities ranges from $179.99-$219.99. Don't leave home without one.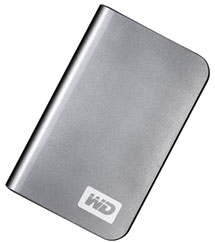 Digital Leica Luxury
Leicatime's (www.leicatime.com) Luigi Crescenzi won't be at photokina because he hates to fly and "even more, to smoke any other fellow's cigarettes or cigars!" So while Crescenzi won't be at photokina, you can order products from his shop in Roma, Italy, and he even takes PayPal. Leicatime's cases and straps for the M8.2 and other digital Leicas are available in elegant hand-stitched leather and finishes with lots of options, depending on your style and protection preferences. One of Leicatime's innovations is a flush case screw (50 euros) that allows the camera to sit flat, unlike anybody else's—including Leica's—cases. It's handmade of stainless steel like the soft releases (12 euros) he makes for the M8, including a special version for Voigtländer's Bessa. My perfect scenario for the dream M8 I've yet to own is his black half case with optional red stitching (10 euros) and a Thumbs Up grip. In the absence of a wind lever to brace against, Thumbs Up provides the Leica M8 with a balanced and secure ergonomic grip. Thumbs Up's manufacturer won't be at photokina either but you can order one from Robert White (www.robertwhite.co.uk).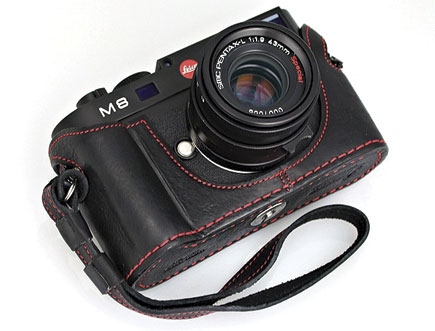 Data To Go
With Secure Digital fast becoming almost the de facto memory card standard—the Leica M8.2 uses SD and the Nikon D90 loves SDHC—Kingston Technology Corporation (www.kingston.com) announced that it's shipping a 32GB Elite Pro SDHC Flash memory card for use with digital video camcorders and "other high-resolution imaging devices," like your friendly neighborhood D-SLR. The new 32GB card is the largest capacity in Kingston's Elite Pro line of SDHC cards, which currently also includes 4, 8, and 16GB capacities. Kingston's 32GB memory card can store thousands of photos and "hours," although I think that's optimistic based on my experience with the D90, "of high definition video." The 32GB SDHC card has a suggested price of $308.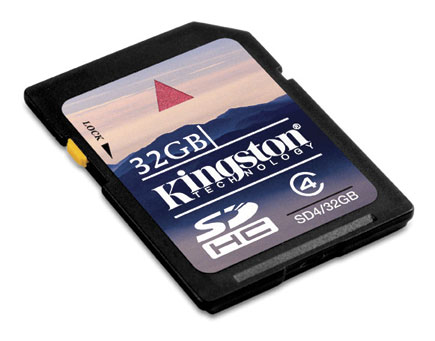 Kingston's 32GB DataTraveler 150 (DT150) USB flash drive lets you store a ton of image files in a small yet stylish package. No bigger than a pocketknife, the DT150 flash drive can store thousands of songs, image files, and hours of video clips, depending on resolution, backed by a five-year warranty. Kingston's highest capacity flash drive can be used in most Windows computers (including Vista and XP) as well as Mac OS and Linux operating systems. The drive is available now and has a suggested price of $139.

For The Birds
One of my favorite shows on TV's History Channel is Monsterquest, where the show's hosts chase down legendary creatures. Their most used tool in trying to photograph these elusive beasties is a motion-controlled digital camera that they attach to a tree and place near sites where Sasquatch might come bopping through. I've always wanted one of these cameras for more mundane purposes such as photographing birds and now Wingscapes (www.wingscapes.com) comes to my rescue with their weatherproof BirdCam. The $249 camera shoots 2048x1536 JPEG files or 640x480 AVI files. It has 32MB of built-in memory but accepts SD cards up to 4GB. The lens is the equivalent of 46mm on a 35mm camera and is in focus from 18" to infinity. You can set it to be tripped by motion or capture using intervals from 30 seconds up to 45 minutes or even in hourly or daily intervals. The BirdCam uses four D-sized batteries or can be powered by an optional AC adapter. Also optional is a Mounting Arm for attaching the BirdCam near your bird feeder.

LATEST VIDEO

SPONSORED VIDEO