Alien Skin's Exposure; A Film Simulator For Digital Photographers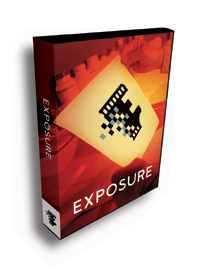 A couple of years back, when digital "filters" started appearing, a number of us sat around and joked that there would soon be a Van Gogh or a Monet filter for images, with push-button conversion of any image to look like Starry Night or the lily pond in the Gardens of Giverny. It turns out that some code writer must have been listening; we now have plug-in filters to mimic just about any look or style of art. A new set of plug-in filters from Alien Skin Software, dubbed "Exposure," takes this another step in offering a myriad of options to emulate the look of a host of films. That's right, now you can turn any digital image into one that looks as if it were shot on a wide array of color and black and white films. Plus you can mimic the look of various processes, including calotype (now there's an obscure reference), daguerreotype, push-processed Tri-X, and even cross-processed Ektachrome. Goodness, they even have one option for converting an image to look like GAF 500, a film that disappeared before quite a few readers of this article were born (even though this reporter has a frozen sample of same complete with box in the downstairs freezer).

Loading the program attaches it to Adobe's Photoshop (7.0 or later, Elements 2.0 or later) and makes it available under the Filters menu, with Color or Black and White Film options. After an image is opened in Photoshop you simply evoke the filter and a dialog box appears with the image inside and a laundry list of film "look" options. Click on the film choice, split the screen for a before and after look and click OK, and voilà, the new look appears in a fresh Photoshop window and as a Layer in the palette. The folks at Alien Skin told us they worked long and hard at plotting the characteristic curves of each film and process, as well as examination of the grain characteristics of each emulsion.
Screengrab
Open an image in Photoshop, then evoke the dialog box at Filters>Alien Skin>Color Film/Black and White Film. A number of views are available, including this split-diagonal screen. Choose the emulation, click OK, and the new image opens in the full Photoshop window and a new Layer is created in the Layers palette.
All Photos © 2006, George Schaub, All Rights Reserved
The option list is way too long to enumerate here (check out www.alienskin.com for the blow by blow) but there are enough to keep you amused as well as warm the cockles of an old film shooter's heart. Aside from the usual suspects in the Color list (Velvia, Kodachrome 200, etc.) there are effects like Glamour, Diffuse Glow, and even a number of outdated film color and density fade (!) emulators. In the Black and White section there's Neopan, Tri-X, and even HIE IR and Ilford 200 SFX, the faux infrared film that gave a nice look to landscapes. Plus there's a bunch of toning effects, including split-toning and even Berg's Coppertone.
Neopan 1600

In the Black and White Film option I chose Fujifilm's Neopan 1600 for this interior shot of wooden sculptures in Montreal's St. Joseph's church.
Some of the effects were right on while others were close enough or at least offered an interesting variation on the original image. Any differences you might have obtained from the films on the Exposure list due to exposure and processing variations can easily be rendered by letting Exposure do the initial conversion and then doing the tweaking in Photoshop. In all, it should keep nostalgic film fans amused and in fact open some interesting imaging options for those who never tasted the joys of silver-halide imaging.
Calotype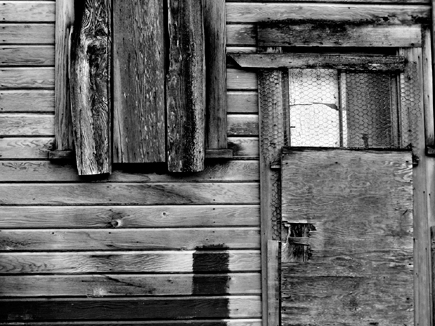 The calotype option caught my eye in the Black and White options. I'm not sure if this truly emulates what you'd get from this salted paper process, but it gave the image a nice contrasty look and feel.

LATEST VIDEO

SPONSORED VIDEO
Testing Tamron's SP 150-60mm G2 lens while capturing birds and alligators in Apalachicola, Florida.