Adobe Intros New Photoshop Elements 14 & Premiere Elements 14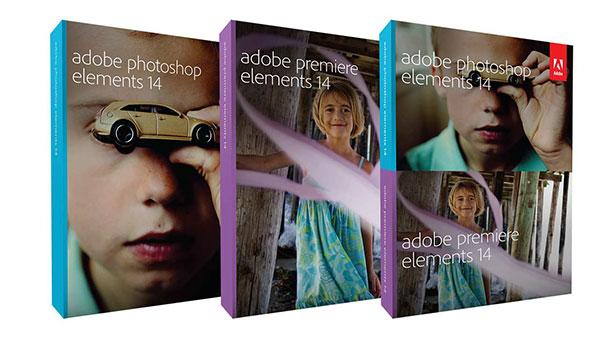 Looking for photo editing software but don't want to pay subscription pricing for Photoshop CC? Your answer could be the recently launched Adobe Photoshop Elements 14 and Premiere Elements 14.
These prosumer photo and video programs from Adobe are designed to transform your photos and videos, letting you make quick edits, add artistic touches and effects like a pro. Elements is designed to guide you you through the process or it can even do it all for you.
The Adobe Photoshop Elements 14 software lets you put your lasting memories in scrapbooks and cards, share photos and movies via disc or on Facebook, YouTube, Vimeo and more or view them on 4K and HD TVs. The software lets you customize your Facebook page with a cover photo or quickly find photos and videos by favorite people, where you were or what you were doing.
Elements 14 will help you eliminate camera shake—just click to remove the camera shake that comes from unsteady hands. You can also easily remove haze to make the background as crisp as what's up front, which is ideal for landscapes.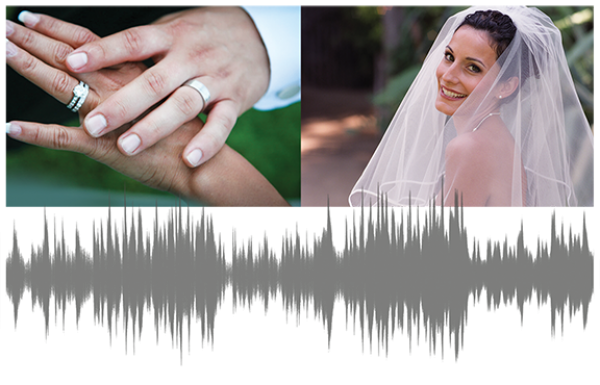 Get the looks you're after with Guided Edits. Now with 34 Guided Edits, new options let you add a sense of motion to your photos and resize a photo to fit a certain frame. Elements 14 will analyze the subject, color and lighting and gives you five effects that fit perfectly. Or start by picking an effect, and Elements brings it to life five different ways so you can choose the look you love best. Selecting hair, pet fur and other detailed edges used to be a chore but now you can just paint loosely over the area and Elements does the rest. And when you make a selection on your own and it turns out not quite right, just nudge the boundaries this way or that.
Quick edits are easier—rotate, resize and make quick fixes even faster in a more friendly and easy-to-use Quick Edit mode. Get the effects you're after with new Guided Edits. Create visual drama by popping one or more colors in a scene and pushing everything else to black-and-white. And create slow-motion effects that add emphasis, suspense or drama, as well as fast-motion effects that speed up your story and add energy, excitement or fun. Make a splash from the start of your movie by easily adding titles that bounce, spin or zoom across the screen. Go beyond HD with 4K, edit and view high-resolution 4K movies. Audio sets your movie's mood and now it's easy to fine-tune your sound.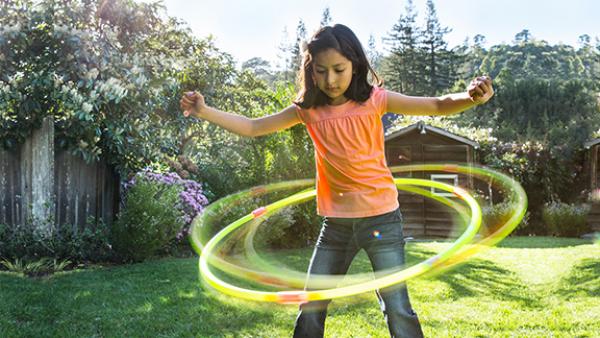 Not your standard slideshows, tell your story from every angle with multiple photos on each slide. Share photos and movies on Facebook, YouTube, Vimeo, Twitter or your own website. Burn HD-quality movies to affordable DVD discs using standard burners, and share movies in high-quality 4K or AVCHD format. Create photo cards, calendars, collages and more. Export optimized movies in formats for viewing on any device or screen, from mobile phones to big-screen 4K and HD TVs. Create for traditional television (4:3) or widescreen (16:9) format. And export movies in formats that look great on mobile devices like iPads, iPods, iPhones and other smartphones.
Find photos and videos by people, places and events. View photos and videos on a map that shows where they were taken. Built-in live, dynamic support, get fresh content curated by Adobe, right inside the software. Get tips, tricks and tutorials. Find out about contests, new versions and other news in the world of photography and video. And, get the help you need when you need it, without leaving Elements.
Adobe Elements 14 is on sale now for $149.99.
System requirements
Windows: 2GHz or faster processor with SSE2, dual-core processor required for HDV or AVCHD editing and Blu-ray or AVCHD export; Core i7 required for XAVC S, Microsoft Windows 7 with Service Pack 1, Windows 8 or Windows 10 (32-bit versions will be installed on 32-bit systems; 64-bit versions will be installed on 64-bit systems), 2GB of RAM, 10GB of available hard-disk space to install applications, additional 10GB to download content, 1024x768 display resolution, Microsoft DirectX 9 or 10 compatible
sound and display driver, DVD-ROM drive, Compatible DVD, QuickTime 7 software, Windows Media Player
Mac OS: 64-bit multicore Intel processor, Mac OS X v10.9 or v10.10, 2GB of RAM, 5GB of available hard-disk space to install applications; additional 10GB to download content, 1024x768 display resolution, DVD-ROM drive, Compatible DVD burner, QuickTime 7 software.
For more information Adobe Photoshop Elements 14 and Premiere Elements 14 here.

FEATURED VIDEO