3 GREAT Boudoir Photography Poses that Will Give You DOZENS of Gorgeous Images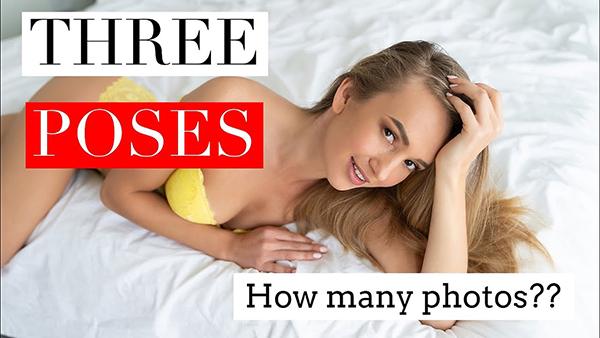 What's the best pose for boudoir photography? That's the question beginner boudoir photographers always ask and boudoir pro Critsey Rowe has an answer in the below video.
Actually, she has three answers. In the tutorial, Rowe shares three can't miss poses you need to try today if you're just starting out in boudoir photography.
Not only does she share these three poses, Rowe gives you a behind-the-scenes look at how many photos she can get out of these set-ups.
"In this video, I share three poses and how I seamlessly shoot a wide variety of looks by moving around my subject and shooting from all directions," Rowe says. "Can you guess how many shots I can get from just one boudoir pose?"
The video is the second in a series that Rowe is doing where she shares how much variety you can get from just a few simple boudoir poses. In another recent tutorial, she shows you how to get 20 gorgeous photos from just one pose.
Check out the tutorial below and then hop over to her YouTube channel to see all of her easy and accessible boudoir photography content.

FEATURED VIDEO