This 2-Minute Photoshop Tutorial Shows You How to Easily Remove Chromatic Aberration (VIDEO)
We often turn to Photoshop wizard Jimmy McIntyre for quick and easy tutorials that teach you how to improve your images. In the two-minute video below, you'll learn a foolproof method for removing chromatic aberration that causes unsightly color fringing in your photographs.
Chromatic aberration occurs when a lens is unable to focus the wavelengths of all colors at the same convergence point, a common problem that results in color fringing along the sharp edges of your subject. In the video below, you'll learn a simple process that involves nothing more than duplicating your image and adding a Gaussian blur, with the blur layer's blend mode set to "color."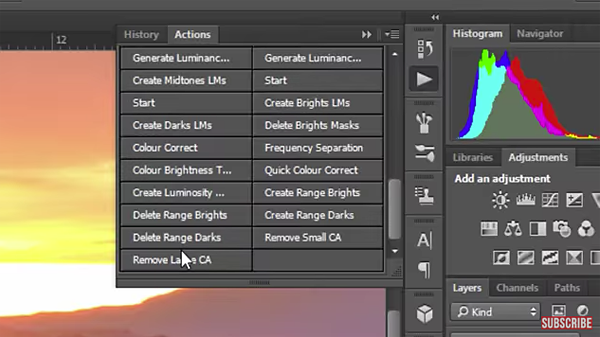 You can either replicate the steps McIntyre describes, or download his free Photoshop action and Easy Panel that will do everything for you.
There are more helpful videos from McIntyre on his YouTube channel. And be sure to watch his recent tutorial we posted on the best way to sharpen your images, and another explaining burning and dodging techniques.

LATEST VIDEO