10 Years Of Digital Innovations; A Second Spring When Every Leaf Is A Flower Page 2
Green Portfolios
One of my favorite promotional tools is using Unibind's PhotoBook Creator to produce small portfolios targeted at a specific market segment such as automobiles, travel, or fashion. Peleman Industries Inc. (www.peleman.com) has introduced new, environmentally-friendly Unibind "Green" PhotoBooks that are constructed from natural and recycled materials. The Green PhotoBooks are manufactured with a natural cover comprised of 100 percent cotton flax and look great, too. The Green PhotoBooks offer the same high-quality binding capability as the rest of the Unibind professional line of books so it's going to look and feel the same. Be sure you tell whomever you're handing or sending the book to that this is part of your own personal green initiative.
Complimentary Inkjet Paper
While making a few portfolios with Unibind's Green PhotoBooks, I decided to use Adorama's (www.adorama.com) Projet Photo Gloss paper for the pages. This is a premium, high-resolution microporous resin-coated photo grade paper that's designed to reproduce high-quality color images. These papers feature an excellent tonal range, bright whites, and bleed control to prevent the dreaded banding effect. The resin-coated media is 9.0 mil thick, has an ISO brightness of 90.1, and a weight of 170gsm (grams/square meter). Its microporous surface makes Projet Photo Gloss paper water-resistant, and it dries instantly. It's compatible with all desktop printers, including the Epson R2400 I used to make the prints for the green-bound portfolios.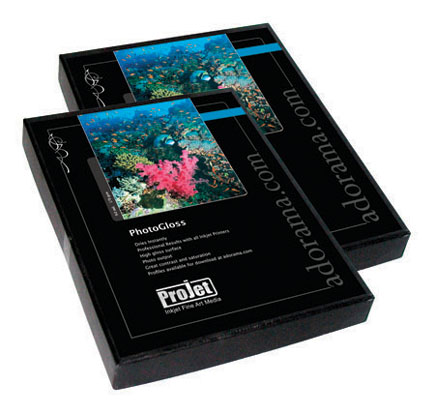 Adobe Gets Raw
On March 14, 2008, Adobe announced that Lightroom 1.4 and Camera Raw 4.4 updates had been posted. On March 16, 2008, they changed their minds and said, "The Lightroom 1.4 update for Mac and Windows has been temporarily removed from the Adobe website. Those Lightroom users who have installed Lightroom 1.4 should uninstall (italics mine) the update and install Lightroom 1.3.1 until a further update can be provided. For those not in immediate need of the updated camera support available in Camera Raw 4.4 or the DNG 4.4 Converter, it's recommended that you also continue working with the 4.3.1 versions." It seems that there were three errors--that Adobe would admit to--and I'm guessing that by the time you read this it will all be ancient history, at least in Internet years. The beta version of Lightroom 2.0, for example, is already available.

LATEST VIDEO

SPONSORED VIDEO
Testing Tamron's SP 150-60mm G2 lens while capturing birds and alligators in Apalachicola, Florida.