Jim Graham's Gorgeous Photos of Cuba Show Life In This Long Isolated Country
If the U.S. goes forward with its historic plan to open diplomatic ties with Cuba for the first time in 50 years, there will be a lot more photographers capturing this long isolated country. While Cuba hasn't been entirely cut off photographically over the years, photo trips there have been limited and highly restricted.
One photographer who visited this island nation recently is Jim Graham, who traveled to Cuba in 2012. We interviewed Graham about his experiences there and what he thinks about news that the country could become a lot more accessible to U.S. photographers.
To see more of Graham's work, visit his website. And look for a full profile on Graham in an upcoming issue of Shutterbug.
Shutterbug: Can you give us a little background on you as a photographer?
Jim Graham: My bio says I've been a professional photographer since the age of 16. But really it's all I've really ever done. I have a degree in history from Washington College in Maryland and after graduation I wasn't sure what to do with my life. Luckily, I found my way to Maine and to the Maine Photographic Workshops. After 6 months there I came home to Chadds Ford and became a stringer for the News Journal Papers in Wilmington, Delaware. Freelancing turned into a staff position and I loved every second of my nine years as a staffer there. I was nominated for the Pulitzer while I was there and was named Southern Photographer of the Year at the Southern Short Course and was se.
I've worked with AP, UPI, Bloomberg News, Time, Sports Illustrated, Newsweek, and Town and Country.
Today I still do a bit of news work for the Washington Post, and do several magazine commissions as well. I'm represented by Redux Pictures in New York. Primarily I work with corporate entities on their marketing materials, photograph some weddings, and manage to get in a trip each year to concentrate on my own work.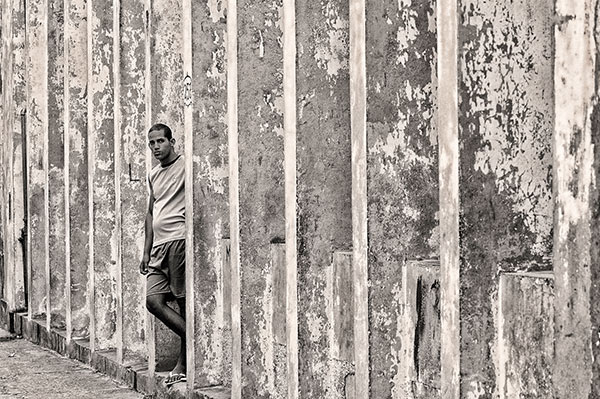 SB: Where, when and under what circumstance were these images shot in Cuba?
JG: The images were made in 2012 while I was in Cuba with a workshop (Richard Martin). I truly believe in workshops. They offer accessibility to a location, learning opportunities and companionship of like minded people. I made my trip with the idea of continuing my landscape work that I'd begun in Iceland. But I soon found that the Cuban people were the landscape for me.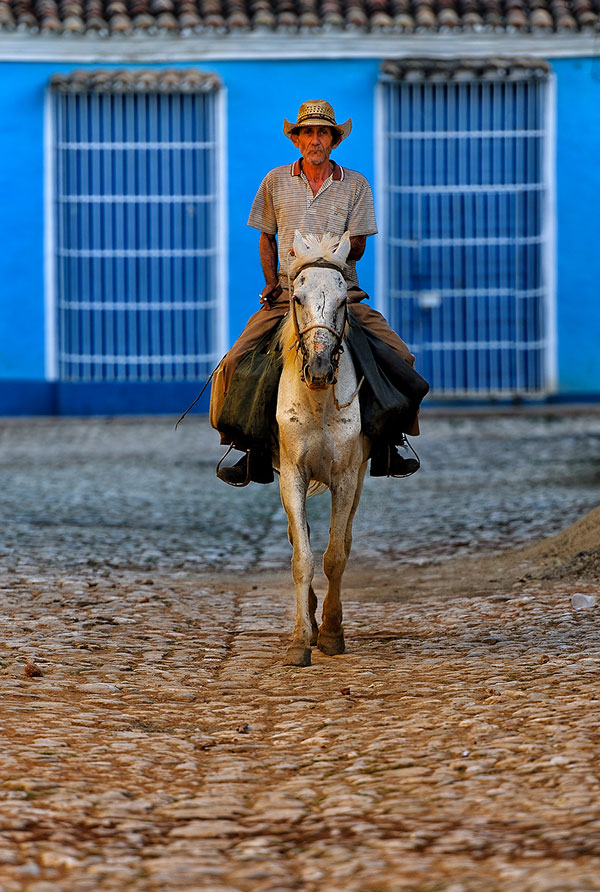 SB: What was it like shooting in Cuba?
JG: There were so many things to see. The wonderful color and texture of the building facades were seductive. It seems that I'm always looking for things that seem to be in a state of decay. Or are somehow linked to the past, as they were then but not tainted by modernity. The only thing I found negative about photographing people there was the constant request for a peso. I'd gotten a wonderful suggestion from Peter Turnley before I'd gone. "Take small tubes of toothpaste, little toys, pencils, pens, things you'd take for granted and hand those out instead of money. Peter was so right.
SB: Can you give us some technical information on how these images were captured. i.e. what type of camera gear did you use, what lighting (if any) etc.?
JG: The majority of the images were made with Nikon cameras and Nikkor lenses (then D3 and D700 bodies). All were made with natural light. I carry a Think Tank bag (the Airport Security V2.0 Rolling Camera Bag when I travel for general transportation and then transfer the gear I need into a Think Tank Speed Demon V2.0. All images were captured in Raw and later converted in Photoshop. I use Lightroom for weddings and other event work. But, for individual images, I find that the combination of Photo Mechanic and Photoshop is much faster.
SB: How do you feel about the recent news that the U.S. is opening diplomatic ties with Cuba. Are you already planning your next trip back?
JG: I think it's wonderful that the door has been opened. Let's face it: the definition of crazy is doing the same thing over and over and expecting a different outcome. Regan brought the Berlin Wall down by outspending the Russians into collapse and killing them with kindness. Cuba desperately needs the U.S. The average citizen there makes $20 a month. The U.S. has a wonderful opportunity to reach out its hand and help raise that population out of the depths that they inhabit.
I would like to go back. Maybe with an NGO. I'd really like the opportunity to make images that matter and that might help the community. I'd also love to teach photography there.
SB: If you do return to Cuba, what would you like to photograph there next next?
JG: Honestly, Havana was depressing. Everything was crumbling. Urban renewal seemed to only be the action of slap another coat of paint on it. I'd like to get out to the country side that is less tourist populated. I must say I really did love the UNESCO town of Trinidad. And I did enjoy my adventure out to Xanadu. That said I do see merit in trying to grow my craft and working on street photography. Done well, as exampled by Peter Turnley it can be wonderful.
SB: Any other upcoming projects that you'd like to mention?
JG: The next big trip I'll make, unless something else comes up, will be to Greenland. I've never been. And can't wait. I'm very interested in the polar ice melt and the changes it will have on our climate. And I do want to see Greenland before it becomes green!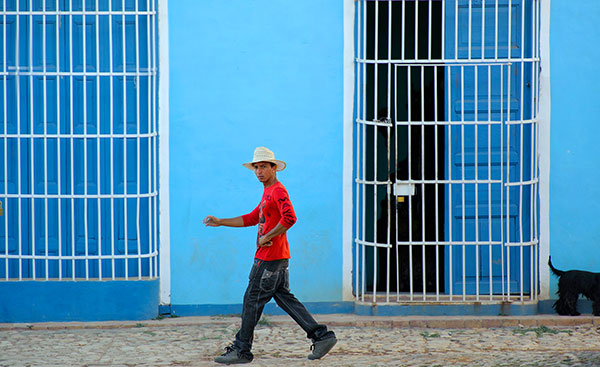 FEATURED VIDEO