You Can Shoot Sensual Boudoir Photos at Home with Simple Gear & Natural Light: Here's How (VIDEO)
There's a lot of interest in boudoir photography these days, and a recent tutorial on the subject was our most popular story over the past several months. Therefore, we decided to feature the video below, with a very basic technique for shooting boudoir photos, using simple gear and available light.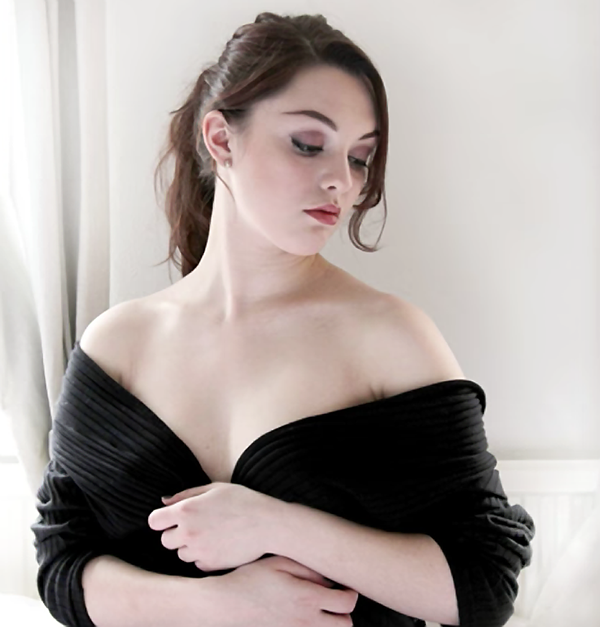 Imogen Rhiannon is a British photographer and model, with plenty of experience on both sides of the camera. In this nine-minute tutorial, she reveals simple tips and tricks for making boudoir photographs on a budget. The only "lighting equipment" you'll need is a window, and she demonstrates how to use a basic wardrobe and simple hair and makeup to get the job done.
Rhiannon draws upon her modeling experience to explain how to respect a subject's modesty, and she offers posing tips for pleasing boudoir portraits. The images in the video include exposure information, so you'll understand the camera settings that were used.
You'll see how to use shadows to add a sensual look to the photos, and how a simple white wall makes a perfect background for manipulating window light in different ways. She also employs a mirror, to create images with a soft, pretty appearance.
There are several other tips for creating playful, suggestive boudoir photos, without revealing a lot of skin. So watch the tutorial, find a willing model, and give these techniques a try.
You can find more helpful tips on Rhiannon's YouTube channel, and be sure to check out the boudoir tutorial we posted earlier.

FEATURED VIDEO