This WWII Machine Gun Camera Shot Killer Photos, and It Can Be Yours for $5,000!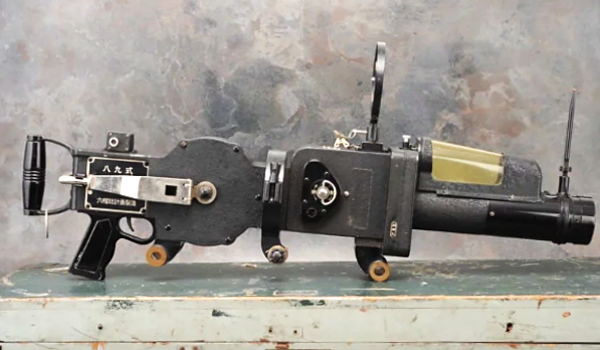 OK, before anyone gets too excited, we should note that this rare World War II Japanese "machine gun camera" did not shoot live rounds, or even dummy bullets. Rather, it was a camera mounted in a rifle-like housing used to capture images of whatever fell within the oversized sight on the device.
Made by Konishoruko (Konica), this interesting piece of photography lore can be yours, if you head over to eBay and win the auction that closes early tomorrow. The starting price is $4,999.99, and so far there's nary a bid. Known as the Konishoruko Rokuoh-Sha Type 89, the camera is said to be "in overall excellent condition, especially considering it was used during wartime."
If the asking price sounds a bit steep, keep in mind that the camera comes with the original wooden transport chest, four film canisters and three empty 35mm spools, clamps and mounting brackets, and a bunch of extra cables and miscellaneous screws. That should clinch the deal, right?
According to experts at International Military Antiques (IMA), the rare machine gun camera was designed for mounting on the wing of a fighter plane, to capture images confirming kills in battle and to evaluate the accuracy of pilots during training.
"When the trigger is pulled," IMA explains, "the camera runs, with footage being taken of what the gun was aimed at. After landing, the film can be analyzed by trainers for proper lead and burst timing."
You can read the full listing on eBay. And if you like this kind of thing, be sure to look at our earlier story about an equally rare, and far more beautiful, Leica Rifle Camera that was up for auction back in 2015.

FEATURED VIDEO