WOW! Lightroom's Exciting NEW Features Explained (VIDEO)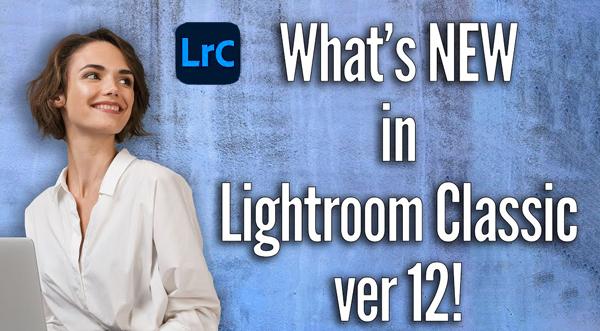 Adobe has updated Lightroom Classic to version 12, with a host of new features, greater functionality, and enhanced performance. In the quick tutorial below, one of Shutterbug's favorite image-editing experts brings you up to speed.
Instructor Anthony Morganti says he's excited about everything the update has to offer, and he walks you through what he's considers the most important in less than 15 minutes.
Like all previous Lightroom updates, version 12 includes support for a number of new cameras, iPhones, and lenses. Morganti provides a complete list in the description beneath the video, so you can check if your gear is included.
One change that caught caught Morganti's eyes in the Develop Module appears when you hover over the Band-Aid icon. Now you get a tool tip called "Healing," instead of "Spot Removal" as in the past. Previously when you selected this option you were greeted with two tools—a Clone Brush and Healing Brush. Now Adobe has added Photoshop's Content Aware Removal functionality to the mix.
Also new to Lightroom Classic are a variety of easy-to-use masking tools, including Background Masking, what Adobe calls Detecting People, and an Objects Mask that delivers fast and precise results for a wide variety of tasks. Morganti demonstrates how quick and easy these new tools are to use.
You'll also see how to customize your workspace when working in the Develop Module. Here you navigate to Lightroom's Preferences panel and click on the Interface option to select the configuration you prefer.
Bottom line: If you're a Lightroom user, it's well worth watching this 15-minute video to learn everything the new version enables you to do.
There are more straightforward editing tips and tricks on Morganti's instructional YouTube channel, so pay a visit and subscribe.
And don't miss the earlier tutorial we posted, demonstrating what another expert says is, "the one skill every Lightroom user should know."

FEATURED VIDEO