1 Lightroom Skill Every Nature Shooter Should Know (VIDEO)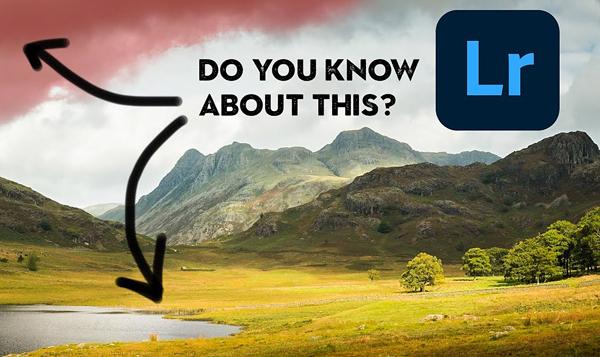 Landscape photography can be very challenging for a variety of reasons, including complicated scenes with numerous objects, a wide range of tones throughout the frame, and a broad density range from light to dark. These same variables can make the image-editing task difficult as well.
The tutorial below from one of our favorite landscape and travel photographers explains how to use a powerful Lightroom tool than can transform a mediocre image into something special. It's a skill that experienced photographers have been using for years, and it's really easy to learn.
Nigel Danson is an accomplished outdoor shooter and a very adept image-processing instructor. He's so confident about the technique he demonstrates below, that he says "It's a Lightroom skill every photographer should know."
Unlike most episodes, this one begins with a comparison of Danson's before/after images (instead of displaying them at the end). Our guess is he does this to whet your appetite for what follows—a demonstration of the Brush tool that Danson says, is "the most powerful tool in Lightroom."
According to Danson the Brush tool is vastly underused by most photographers, and he runs you through everything it can do. In addition to dodging and burning, you'll see how to easily employ this versatile tool to selectively modify textures, introduce glow, make areas of an image warmer or cooler, and much more.
You can also use Lightroom's Brush tool in tandem with radial filters and masks to significantly alter the mood of a photo in whatever manner you desire. While watching Danson work his magic you'll see him transform a ho-hum shot into what almost appears like it was captured under different conditions at a totally different time of day.
The trick is to make the adjustments in moderation so you arrive at a natural looking result.
You can find more tips and tricks like this on Danson's YouTube channel, so pay a visit and subscribe. And don't miss the tutorial we posted from another expert recently, explaining how to capture impressive sun stars in landscape photos without using filters.