World Press Photo Cancels Award for Photographer Accused of Staging Images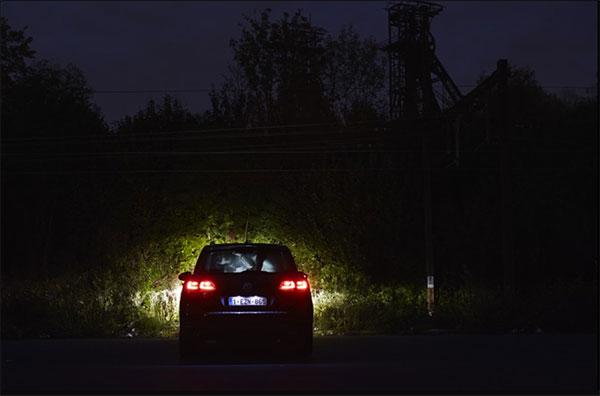 World Press Photo (WPP) has yanked a prestigious award from a controversial photographer accused of staging his images. The WPP, in an announcement posted on its website, said after receiving new information about Giovanni Troilo's first-prize Contemporary Issues story, the organization decided that "the story was not in compliance with the entry rules and therefore the award must be revoked."
In particular, the WPP said it had learned that an image by Trolio in the controversial story was not shot in the location he originally said it was.
"Troilo submitted his story, titled 'La Ville Noir - The Dark Heart of Europe,' to the 2015 Photo Contest as a story about the Belgian city of Charleroi. However, World Press Photo learned that the photo of a painter creating a work with live models had instead been shot in Molenbeek, Brussels. Troilo confirmed over telephone and email that the image had not been taken in Charleroi, contrary to what he submitted to the contest. This falsified information is a violation of the 2015 Photo Contest entry rules," the WPP's statement reads, in part.
This is the (NSFW) image WPP says was shot in Molenbeek, not Charleroi.
Trolio came under fire from the mayor of Charleroi, who accused the photographer of staging much of his prize-winning photo story to depict that town in a bad light.
The WPP announcement included a statement from WPP managing director Lars Boering explaining the decision and noting the second prize story will now be awarded a first prize, and the third prize story will be awarded a second prize.
"In the past week, there has been a lot of discussion about this story, and the prize has been labeled controversial by many. Questions were raised about Troilo's work that led to an investigation of the circumstances and the photographer's work methods regarding a number of pictures. Until this point, we had upheld this award because there was no clear evidence to prove a rule had been broken. We took these questions seriously and we understood what was at stake. We wanted to be certain without a doubt," Boering said in his statement.
"The World Press Photo Contest must be based on trust in the photographers who enter their work and in their professional ethics. We have checks and controls in place, of course, but the contest simply does not work without trust. We now have a clear case of misleading information and this changes the way the story is perceived. A rule has now been broken and a line has been crossed.
"Based on the mixture of reactions we've received over the past week, it is clear to me that the debate taking place about the definitions of press photography, photojournalism and documentary photography is necessary, and it will have implications for the professional ethics of practitioners. We find ourselves right in the middle of this debate, and we aim to use this as a learning experience, to give focus to the discussion and bring it to the next level."
Boering added that the WPP is organizing "a discussion about image integrity that will take place during the Awards Days in Amsterdam and we also plan to hold a debate about ethics in the profession during the same event at the end of April."

FEATURED VIDEO