Why Shooting with a 24mm Wide-Angle Lens Can Result in Some Very Cool Portraits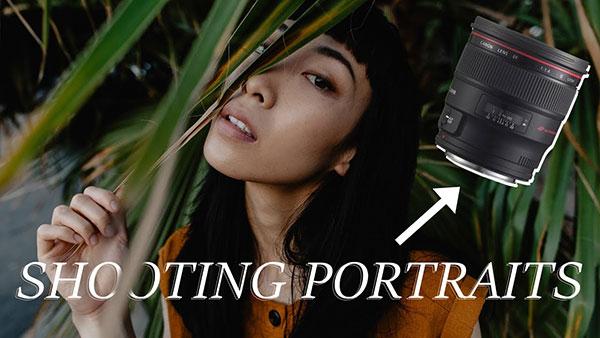 Don't believe it when tell people tell you it's wrong to shoot portraits with a wide-angle lens. If you know what you're doing, your results can be eye-catching and super modern-looking.
That's the message of the below video from Daniel and Rachel at Mango Street who test out their new Canon 24mm F/1.4L lens during a unique portrait session.
"The 24mm is not generally considered a portrait lens, especially when shooting with it on full frame cameras like we do, but we actually love shooting people with wide lenses," Rachel says. "When shooting wide we generally get closer to our subjects, which gives the photos a more intimate feel, and we also include more of the environment surrounding our subject. You can really get creative with your angles and framing when using a lens like this, so we definitely recommend trying it out if you're only used to using tighter focal lengths for portraits."
There are some things to consider, however, if you're using a 24mm or wider lens for portraits.
"The drawback of shooting with a wider-angle lens is you can get some barrel distortion causing the edges of your images to curve inwards," Daniel explains. "You can also get perspective distortion when shooting too close to your subject, which can cause certain features of your subject to appear larger than they are in reality. However, this can also give your images an edgier vibe, which can work for things like fashion shoots, so don't be afraid to dip your little baby toes in the water. "
So what are you waiting for? Watch the video and try shooting wide-angle portraits today. Of course, you should also check out Mango Street's YouTube channel and these three other portrait how-to stories:
Here Are 9 Eye-Catching Portrait Photography Location Ideas in Just 90 Seconds
Here's a Super Simple Way to Shoot Dramatic Backlit Portrait Photographs (VIDEO)
How to Use Colored Gels to Capture Gorgeous Portraits at Home (VIDEO)

LATEST VIDEO